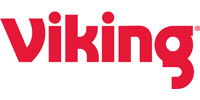 Last month's winner of the easyfundraising Viking Challenge was Yvonne Roberts who won a £200 donation for her cause, Bradford Bulldogs Ice Hockey Club, courtesy of easyfundraising retailer Viking.
Yvonne said, "We need to raise £4000 pounds for the new game day clock so this will really help. Once we have that in place we are then going to work on buying hockey kits for players under the age of 10 to encouraged children to take up ice hockey.  This is not cheap sport to play, and Bradford is not a rich club so every penny we can raise really means a lot to us. Many thanks to easyfundraising and especially Viking!"
Your chance to win £200
This month it could be you winning £200 for your cause – all you need to do is click here to visit Viking and find the answer to this question:
[SURVEYS 31]
Earn an Extra Chance to Win on Twitter!
Once you've entered, you'll get ONE extra chance to win when you tweet the following message:
@easyuk @viking_chat I've taken the #easyfundraisingvikingchallenge to win £200 for PUT YOUR CAUSE NAME HERE! http://goo.gl/qM6JY
Make sure you include @easyuk and @viking_chat and the hashtag #easyfundraisingvikingchallenge so we can enter you into the draw! And make sure you add your cause name or cause twitter name!
Competition ends 11.59pm 31st July 2012. Good luck!