Next up to share their story in the wake of hitting a whopping £5million raised for good causes is our Head of Marketing, Caroline Adams. Caroline tells us how she found out about easyfundraising.org.uk, helped raise money for her local PTA, and how easyfundraising.org.uk has changed her life!
easyfundraising.org.uk – Raising Money for Good Causes and Changing Lives (including mine!)
Have you ever been in that situation where you have turned up somewhere too early, and scratched around for things to do, just to pass the time and to avoid looking awkward?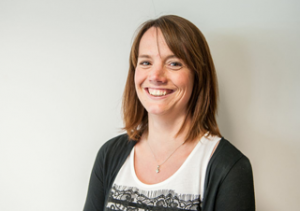 Well this was exactly how I felt when one day (less than a year ago in fact) I turned up to school to pick my son up 15 minutes early.
With no mothers to natter to and no iphone to hand (panic!) I started looking around for random things to do or read to avoid looking socially awkward.  Well there it was… pinned proudly among the posters promoting last year's school disco and the sun-faded health and safety notices, a poster about raising money for my school through easyfundraising.org.uk.
Intrigued, but not convinced, my mind started working overtime and my inner child kept asking all the questions.
How? What? Why?
I would love to say I acted there and then and started raising money, but no I just carried on regardless.  It wasn't until one evening, when feeling guilty about needing to do more for my community, school, children etc (usual working mums guilt) that I plucked up the courage to attend my PTA meeting. At the end of the meeting they talked about what could be done to get more people using easyfundraising.org.uk, and after asking more questions I finally got it!
I register with easyfundraising.org.uk to support my school, shop as normal for pretty much most things I buy online, and the retailer then gives a percentage of what I spend back as a thank you for shopping which easyfundraising.org.uk, which turns into donations for my school.
Well that was it I was off!
With my son's birthday coming up, my car insurance due, and more uniform to buy for next term, it was spend, spend, spend in my house (my husband would argue it's like this everyday, but that's another story!).  It worked! The pounds soon started adding up, and I was glad to find a way to help my school and my son.
easyfundraising.org.uk – the life changer!
What I didn't know upon reading that poster that day,  is that it would change my life! Sounds cheesy but it really was my guardian angel.  After years of commuting and juggling a busy career with two kids, renovating a house, keeping fit and trying to still have a life… something had to give.
When I realised easyfundraising.org.uk was based in my home town of Lichfield and my perfect job came up, it was fate!  Luckily easyfundraising.org.uk agreed and here I am, working away to raise money, not just for my school PTA, but also to help thousands of other good causes raise as much as possible via online shopping.
So easyfundraising.org.uk really can change your life!
Here's to the next £5million!
Share your stories with us!
Tell us how easyfundraising.org.uk has helped you, your cause, and how the funds raised been used to help others!