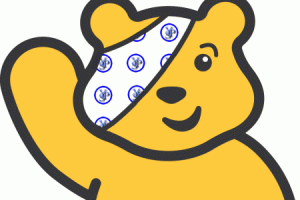 Today is Children In Need day and all over the country people will be raising money in a variety of crazy, unusual and downright silly ways. easyfundraisers are just about the keenest fundraisers around so we know you'll be joining to help make a difference to children everywhere.
We'd love to see what you are up today – please add your photos to our Pudsey Hall of Fame in the comments section!
We asked our Facebook community what they'll be doing to help Pudsey raise funds – here's just a few of the responses:
Ian Reddock – "I am staying over night in a haunted house!!!"
Sharon Grunberger – "The kids at school are having a crazy hair day..get out the spray paints me thinks and sugar and water!!!!"
Jean Innes – "The kids from Grange Gymnastics Club are doing a demonstration at Wicksteed Park. They are age 5 – 11 years old and they are so excited!"
Sarah Merison – "We are having a Pyjama day at work!"
Kathryn Bond – "LOTS of biscuits & buns made at my school, being decorated.. sold & then EATEN!! Hope we don't end up with sicky children!!! Everyone wearing spotty clothing for the day instead of uniform… looking forward to the fun!"
Louise Foley – "Binstead Primary are going spotty by asking children to either wear or bring in something spotty with a donation."
Good luck to everyone taking part in an event today – add your photos below!