This week's blog post is a great fundraising success story from Daniel Sandford of Osmaston, Brailsford and Shirley Scout Group:
"In February 2010, 1st Osmaston, Brailsford and Shirley Scout Group set up an easyfundraising account. Fundraising has always been a vital part of the group, allowing us to buy equipment, run activities and allow scouting to be accessible to everybody in our local area. easyfundraising was a fantastic way to raise money and over the past two years we have raised in excess of £800 for the group – a staggering amount of money.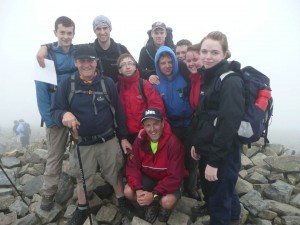 So how did we do it?
We made sure that everybody within the group knew about easyfundraising
We had large posters up in our meeting place and we sent letters to every parent. We highlighted that what was unique about easyfundraising was that it raised money by doing what a lot of parents already did internet shopping.
We kept people updated about our progress
We put up the posters provided by easyfundraising in our meeting place, telling everybody how much we'd raised. We updated them regularly and particularly when we hit big milestones, so people realised how effective easyfundraising can be.
We made sure that easyfundraising was mentioned at every event
Quizzes, barbeques, our AGM, just three occasions that easyfundraising got more than a mention at. You've got a captive audience and it acts as a reminder to set up an account or continue to use an account. There may also be friends or new parents at these events who might not know about easyfundraising and this is a great occasion to let them know!
Print off business cards and offer help
We made use of the free business cards available from Vistaprint, an easyfundraising retailer, and put on them our easyfundraising unique URL and contact details in case people wanted help in setting up their account or if they had any questions at all. If they have a physical thing with the address on it, they are much more likely to remember to sign up. What was even better was the we even got a donation from it!
Promote new retailers and special offers
Being based in Derbyshire, when East Midlands Trains, our local train company, joined easyfundraising, we made sure that this was well publicised. We put up posters telling our supporters that you could now book your train tickets down to London, or around the local area, whilst at the same time supporting the group. As a result, East Midlands Trains is one of our most popular retailers!
Use easysearch!
easysearch is a really good way to raise money. Google spends loads of money on kitting out its offices with gimmicks like fireman's poles and offices inside old gondolas! We believe that this money could be much better spent by charities like ourselves and by using easysearch, we can do just that! It may seem like an insignificant amount raised per search, but it all adds up! The average searcher raises £25 a year, if you have 50 people using easysearch, that's £1,250!
All together, easyfundraising has been a massive success. Despite having a quite low number of supporters, we have stilled raised a massive amount of money. Just remember that all little donations add up and it's all money that can make a massive amount of difference."