Mums really are the best. They're always there for you, right from when you needed a plaster and a kiss after falling off your bike (even though she told you not to go so fast) to offering a shoulder to cry on when things get tough.

And one thing mums are well known for is offering us advice so for a chance to win one of three lovely prizes for your and your mum courtesy of our good friends at Viking Direct, tell us what pearls of wisdom your mum comes out with.
It could be a piece of advice that has proved extremely useful over the years, or something your mum said but you didn't believe at the time (bet she was right though!) or maybe a silly saying that has made you laugh out loud.
Have a look at what you could win –
1st Prize: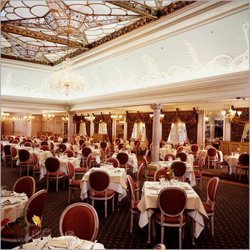 Dinner and theatre visit for two plus tea at Harrods for two.
2nd Prize:
Gourmet lunch cruise and London Eye trip for two
3rd prize:
Deluxe makeover experience
We'll be announcing the winners on 1st April so you've got until Thursday 31st March to enter.
Viking Direct are well known as a leading supplier of office products but did you know they also sell great value experience days?  And of course when you shop with Viking Direct, you raise up to 3.5% donation for your cause at the same time.
Good luck! Don't forget to enter your email address in the 'subscribe' box below and we'll send you an email to let you know who wins!