Here at easyfundraising, we're excited to announce the launch of our fantastic new competition, #proudparent. It's so easy to get involved and raise money for a charity or good cause of your choice, so listen up!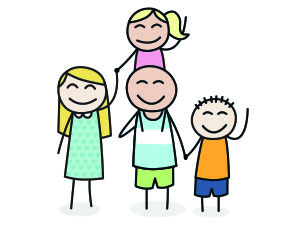 Here's what you have to do…
Being the proud parents that you are, we want you to share your favourite and most-loved photographs of your children on Facebook and Twitter, using the hashtag #proudparent. Remember to mention @easyuk in your tweet, tag easyfundraising in your Facebook post or alternatively post your photo to the easyfundraising Facebook page.
So that you're not struggling to choose from the hundreds of photos you have, we've narrowed it down for you slightly. We'd like you to share a photo of your child accomplishing something great. Maybe they've just learned how to ride a bike or taken their first steps; perhaps they've participated in a sponsored run to raise money for charity or won an award at school – whatever your child has accomplished, we'd like to know about it!
Win a £200 donation!
What's more, once you've shared your photo, you'll be in for an amazing chance to WIN £200 to donate to a charity that's close to your heart. So get scrolling through your camera roll and pick out your favourite photo of your child – one that really makes you proud!
We're always trying to make a difference and help out good causes, charities and organisations and we're glad that we have your support too! What's better than sharing a photo of your child's achievement and donating to charity? So have a think about which charity you'd like to donate to. If you'd like a little guidance, browse through our registered charities and good causes here to help you decide.
Good luck from all of us at easyfundraising. We can't wait to see all of the entries! You have until Monday 6th October to enter, so don't hang about!