This great new way to raise is a sure fire hit to turn every purchase your business, employer and colleagues make online into a donation for your favourite good cause.
From booking travel to purchasing stationery or office equipment, you could be raising free donations via easyfundraising with every purchase you make.
All you need to do is register your business or find your employer, shop and watch the donations roll in.
The world is your oyster!
Just think for a second how many purchases your business or employer makes online; stationery supplies, travel for meetings, conferences and training, couriers, office furniture, ink and toners, insurance and much, much more!
Now imagine how much could be raised if your business is registered with easyfundraising and every purchase you make raises a free donation for your cause…
Here's a quick list to show how the donations can add up: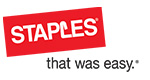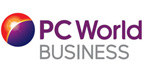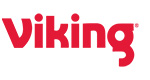 Order 5 reams of HP office paper from Staples and raise a 40p donation (just think how much paper your get through each week and how quickly the 40p donations will add up!)
Buy a laptop from PC World Business for your new member of staff for £319.99 and raise £6.39.
Raise a 5% donation on all your ink and toner purchases at Viking. Spend £13.49 on a cartridge and raise 67p. Buy one cartridge a month and raise £8.09.
Spend £164 on a return ticket from Birmingham to London with Virgin Trains for your client meeting and raise £1.64. Is this a monthly meeting? In a year you'll raise £19.68.
Do you book international travel for your job, or for colleagues? Book a flight with Virgin Atlantic for £499 and raise £2.49, spend £100 on your accommodation with LateRooms.com and raise £2.50, and book your airport parking with Airparks for £83.99 and raise a £6.71 donation. That's £11.70 for a one trip.
You can also raise one off donations. For example, O2 Business will donate £25 on selected contracts.
All of these donations are raised at no extra cost to you or your business, and for purchases you're already making anyway. Easy!
It's a no-brainer: How one cause has raised over £5,000!
Don't just take our word for it! Mark Wells, who uses easyfundraising explains:
"Working as a travel supervisor I am able to book all of my business travel via easyfundraising. We are able to raise hundreds of pounds this way and I really want to push buying for business through easyfundraising – it's a no-brainer! We've raised over £5,000 for Horsham Football Club which is just fantastic!
Read more examples of how people and businesses have raised via easyfundraising too!