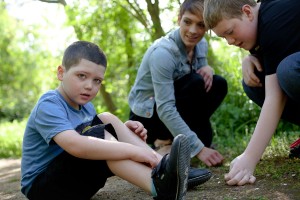 This week's guest blog comes from Alex Reeve of Richard House Children's Hospice who wanted to share the secret of their fundraising success, as well explaining a little more about what this amazing cause does.
"Richard House Children's Hospice, based in Newham, east London, is a purpose-built children's hospice caring for children from across the Capital.
"The core purpose here at Richard House is to accompany families of children and young people with life-threatening conditions, during their journey through life to death. Our aim is to create positive experiences along the way that become good memories for the future.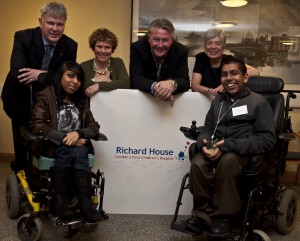 "We currently support almost 300 families and our services are wide-ranging, completely free to families and tailored to the multi-cultural community of East London.
Fundraising
"We need to raise just under £3 million every year to keep Richard House open (£8,275 a day) and £1.75 million of this is raised by our busy fundraising team. We are always looking for new and innovative ways to raise more funds to support our children, young people and their families.
easyfundraising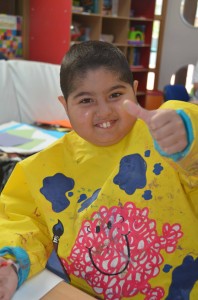 We began using easyfundraising in March to raise extra funds for the hospice. In its first two months we've raised almost £120 which we're thrilled with as every penny counts. We've promoted it through flyers, in our regular newsletters, on Twitter and through some of our contacts in the local community and we're confident we will soon begin to see the 'snowball effect' as more of our supporters join in and raise extra funds.
Secrets of our success
"Downloading the Find & Remind toolbar makes it even easier to use easyfundraising, as you don't need to remember to go through the website each time you make a purchase. This means we never miss out on a single donation!
"Saving easyfundraising as your home page is also a great way to remember. Spread the word around your workplace and to friends and family via emails, Facebook and Twitter, and keep reminding them to sign up!
"We would definitely recommend the Free Funds page where supporters can raise free money by signing up for newsletters, ordering free sim cards, or getting an online car insurance quote for example. Also, there are often competitions on the blog which can raise even more cash for your chosen cause.
"If you would like to support Richard House through easyfundraising, click here
For more information about us please visit www.richardhouse.org.uk
You can also 'Like' us on Facebook (www.facebook.com/richardhousech) and follow us on Twitter (@richardhousech)"