Here at easyfundraising our amazing causes aren't just helping out in the UK, they're helping to make a world of difference around the globe. And, as we're beginning our voyage Around the World in 7 Donations, we wanted we'd introduce you to some of our fantastic international causes and the good work they do.
BMAC was started in response to the Barbary Macaque being placed on the endangered status list. In their native country, Morocco, these beautiful monkeys face both losing their homes due to deforestation, as well as being captured and kept as pets.
The good folks at BMAC are working to change this by raising awareness and rescuing the Barbary Macaque from the illegal pet trade.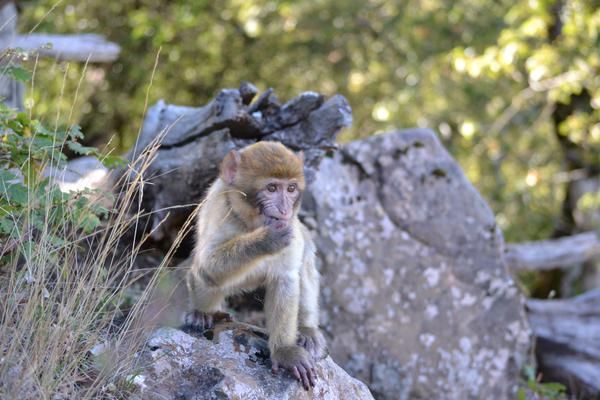 The Children of Watamu Happy House opened to look after children orphaned because of AIDS, Malaria and other diseases. The orphanage gives these children the chance to have an education, a safe place to live, healthcare and importantly a childhood free from fear and neglect.
Love without Boundaries, based in China, works tirelessly to give care and help to impoverished and orphaned child. The funds they raise help give medical assistance, offer access to an education, provide nutritious food and help to foster children in loving homes.
Partner West Africa are helping to make a world of difference to Ghanaian communities. They run a day-care centre and nursery for vulnerable children, assist charity run schools and provide adults with access to education on health, nutrition and literacy.
There are 1000s of stray animals in Sri Lanka, many suffering from disease and injuries. Animal SOS Sri Lanka run an animal sanctuary where the animals receive care, vaccinations and the chance to live happy and fulfilling lives.
Zimele UK helps empower women in deprived rural communities in South Africa. By giving them the training and skills they need to run small businesses and community projects, they're helping them and their families become financially independent.
Founded by two Southampton University students, Cameroon Catalyst is working to change the lives of the people in Bambouti, a village in Cameroon. The charity has invested in the local community by passing on engineering skills. They've worked to create safer housing with local builders, repair damaged and dangerous school buildings and increase access to clean water for those in the village.