As part of our £5million milestone celebrations the easyfundraising team are sharing hints, tips and their stories on how they have helped to raise such a wonderful amount.
Today it's the turn of Chris, senior developer here at easyfundraising and one of our longest serving members!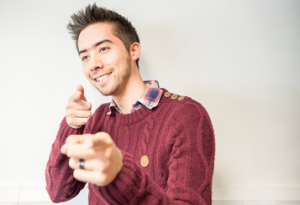 How I helped raise £5 million for good causes with a b

u

z

z

.
I believe people raise funds for causes they care about, whether that be Children in Need or your local football club.
My name's Chris and I raise money for a cause I care about called the Bumblebee Conservation Trust (BBCT). You could say that's a little geeky, and you'd be correct… but as one of the web developers here at easyfundraising it comes with the territory!
The BBCT do a fantastic job of running
conservation projects, carrying out research and raising awareness, a worthy charity to receive my donations.
So, why Bees?

Reason 1) Apart from being furry, bees play an important role in pollinating flowers and, importantly for us folks, crops. Did you know that of the 100 crops that provide 90% of the world's food, bees are responsible for pollinating 70% of those species!
Reason 2) Bees populations are unfortunately on the decline and two species of Bumblebee have become recently extinct. Many factors have caused this such as environmental changes, intensive agriculture and the use of pesticides. In particular 97% of wildflower rich grassland across England and Wales since the 1930's was eradicated due to intensive farming techniques.
For the two reasons above I feel that we need to do everything we can to ensure bee populations do not decline any further.
Helping the bees with my shopping.
As well as planting bee friendly flowers in my garden and encouraging friends, family, colleagues (and you!) to do the same, I also raise money for the Bumblebee Conservation Trust via easyfundraising.org.uk.
I became a BBCT member which involves me making a yearly contribution, however easyfundraising gives me an opportunity to make additional contributions throughout the year simply by shopping online as I would have done anyway.
I have a family to support, that recently expanded with the arrival of my son Elijah, which means that money's not always there to throw about… this makes raising money for the BBCT via easyfundraising extremely satisfying because the online stores I shop with contribute on my behalf for free. I can shop and have a buzzy feeling at the same time without costing me a penny!
Chris' 5 most recent donations…
…all of which raised money for the Bumblebee Conservation Trust:
Please support your local bees!
Over £1,600 has already been raised by easyfundraising supporters of the Bumblebee Conservation Trust.
Supporters of the British Beekeepers Association are also raising funds via easyfundraising.
You can help today by registering to support either one of these good causes via easyfundraising.org.uk.
Planting bee friendly flowers in your garden is also a great way to help.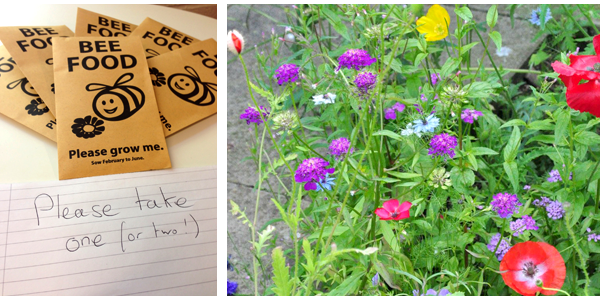 Buy a wildflower seed mix from any of these shops and raise money for a good cause at the same time:
Alternatively, check out the BBCT's "Feed the Bees" campaign at www.justgiving.com/feedthebees
Thanks for reading!
Written and photographed by Chris Rosillo.
A Bee Lover and Senior Web Developer at easyfundraising.org.uk