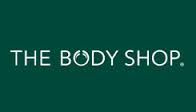 easyfundraising retailer The Body Shop has announced a partnership with easyfundraising cause Teenage Cancer Trust.
The year long collaboration will see the two organisations working together to help improve the lives of young people with cancer age 13 – 24. In this year, The Body Shop aims to raise £250,000 for the charity. They are also committed to making a real difference by going above and beyond fundraising. The partnership will deliver a range of activities for young people with cancer including make-up and skin care workshops in the charity's specialist cancer units across the UK and work experience in our stores.

"The Body Shop is incredibly proud to be partnering with Teenage Cancer Trust this year. We believe business should be a force for good in society. We call this 'Beauty With Heart' and our partnership allows us to bring this to life for our staff and millions of customers in the UK, helping to improve the lives of the many young people and their families affected by cancer.
Simon Coble, General Manager, The Body Shop (UK)
ABOUT TEENAGE CANCER TRUST
Every day six young people aged between 13 and 24 are diagnosed with cancer in the UK. There's never a good time to get cancer, but for a teenager the timing seems particularly cruel. Young people can get some of the most rare and aggressive forms of cancer. Many teenagers go through treatment feeling extremely isolated and scared.
Teenage Cancer Trust is the only UK charity dedicated to giving them the support they need, working to improve the quality of life and chances of survival for young people who have cancer. Teenage Cancer Trust relies solely on donations which support a wide range of activities from building and funding specially designed units with specialist care in NHS hospitals, to education and funding research.