The humble moustache has had a checkered past. Once the watchword for style, the 'tash has enjoyed favour with men from all ages, from dapper Victorian gentleman to peace loving hippies. The 80's and 90's saw mos fall from grace; mocked by Harry Enfield's depiction of scousers, the mo became uncool, the facial hair equivalent of dad dancing.
But in recent years, the mo has staged a Rolling Stones style come-back tour, thanks to Movember. During November each year, Movember is responsible for the sprouting of moustaches on thousands of men's faces in the UK and around the world. The aim of which is to raise vital funds and awareness for men's health, specifically prostate cancer and testicular cancer.
The easy Mo Team
This year, easyfundraising Mo Bros Chris, Rich and Phil are getting their 'tash on, supported by the easyfundraising 'Mo Sistas' who are with them in spirit.
You can help them by sponsoring them or shopping online – every penny raised will help this fantastic cause in the fight against cancer.
We'll be keeping you up to date with their 'tashes as they progress, starting with the clean shave look today from Chris and Rich: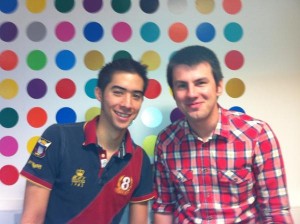 While Phil forgot to shave his usual beard off: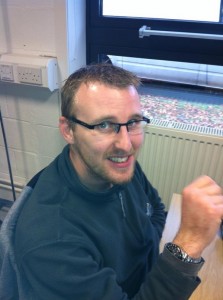 New team member Lucy ends her first week here with a beautiful fake 'tash: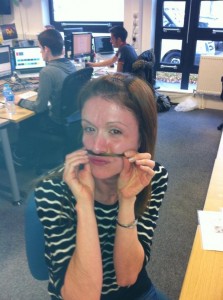 And even the chairman's dog has got into the spirit: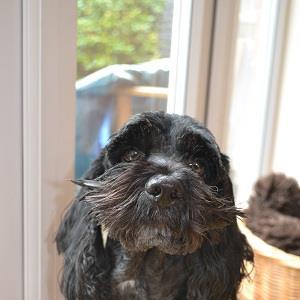 Are you taking part in Movember or is someone you know? Upload your pic below and share the mo love!