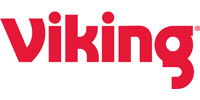 The kind folks at Viking are always looking for ways to help our good causes and this month they're offering the chance to win a £200 donation for your cause simply by answering one easy question!
All you need to do is click here to visit the Viking site and find the answer to the question below. Then come to back to this blog post and submit your answer by 31st March 2012 – simple!
[SURVEYS 16]
Earn an Extra Chance to Win on Twitter!
Once you've entered, you'll get ONE extra chance to win if you tweet the following message:
@easyuk @viking_chat I've taken the #easyfundraisingvikingchallenge to win £200 for PUT YOUR CAUSE NAME HERE! http://goo.gl/SXI9Y
Make sure you include @easyuk and @viking_chat and the hashtag #easyfundraisingvikingchallenge so we can enter you into the draw! And make sure you add your cause name or cause twitter name!
Good luck!