How easyfundraising works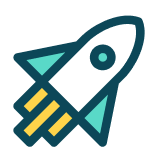 Join the online community
Register your squadron for free, then encourage your leaders, volunteers and parents to sign up to support you.
Shop as normal
When shopping online supporters visit the easyfundraising website or app first, then they can shop as normal with over 6,000 retailers.
Collect free donations
Supporters shop as normal and the retailer sends your squadron a donation at no extra cost to say 'thank you' for shopping with them.