We had a case of gremlins in the works this month! Unfortunately, some of you experienced problems with selecting the right answer as the spend threshold for receiving a free gift changed half way through the month. We can only apologise for this and we've decided to select the winner from everyone who entered instead of only the people with the right answer. Apologies again, and thanks for your patience and understanding.
The lucky winner this month is Gill Williams.
——————
Yes it's #easyfundraisingVikingChallenge time again – your chance to answer an easy-peasy question and win a very nice £200 donation for your cause!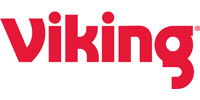 It's simple – all you need to do is visit the Viking site to find the answer to the question below. We'll choose one correct answer at random and Viking will donate £200 to the winner's chosen easyfundraising cause.
Click here to visit Viking and find the answer to this question:
[SURVEYS 48]
Earn an Extra Chance to Win on Twitter!
Once you've entered, you'll get ONE extra chance to win when you tweet the following message:
"@easyuk @viking_chat I've taken the #easyfundraisingvikingchallenge to win £200 for PUT YOUR CAUSE NAME HERE! http://goo.gl/my2Hq"
Make sure you include @easyuk and @viking_chat and the hashtag#easyfundraisingvikingchallenge so we can enter you into the draw! And make sure you add your cause name or cause twitter name!
Competition ends 11.59pm 28/2/13. Good luck!