During August we gave away £1,000 in donations and amazing prizes worth £1,300 in our Back to School giveaways. Thank you to everyone who entered and congratulations to all of our winners! Read all about the winners and their reactions to their win below.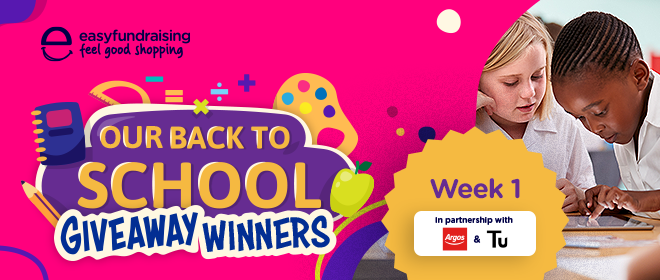 Week 1
New Bridge Group won a £250 donation
The New Bridge Group is a cluster of organisations that work together to create appropriate and high quality individual pathways for over 700 young people. They believe that all our young people deserve the very best provision.
New Bridge Group are a group of schools for children with additional needs. I'm not sure what they will spend this donation on but I'm sure they will put it to good use. My local council pick my child up from my house and take him over to Oldham in Lancashire for school and bring him back again as there are no suitable schools in our area.

Emma, supporter of New Bridge Group
Week 1
Deeksha won a £100 Argos gift card
Four Oaks Primary caters for children from Reception to Year 6. They are proud to be a caring school where the well-being and development of every individual is of paramount importance.
Thanks for choosing me. This is so amazing.
A reminder that no good deeds go unrewarded. 😊

Deeksha, supporter of Four Oaks Primary School – Bham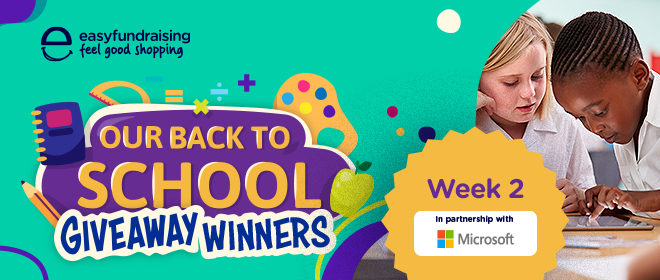 Week 2
Werneth Cricket, Bowling and Tennis Club won a £250 donation

Wernerth Cricket, Bowling and Tennis Club has been part of the local community since it opened nearly 160 years ago, in 1864′. They have played in the Central Lancashire League and will next season be founder members of the Pennine Cricket League.
I am delighted to win £250 on behalf of Werneth Cricket, Bowling and Tennis Club. easyfundraising is a brilliant source of additional support for us and it is great what can be achieved just by shopping online. Every sports club should use it and see the benefits.

Thank you again to easyfundraising and Microsoft.

Elaine, supporter of Werneth Cricket, Bowling and Tennis Club
Week 2
Supporter of St Columba's Church won a Surface 4 Laptop

St Columba's Church are a Church of Scotland church based in Airdrie finding it hard to keep up with the ever escalating costs such as heating and lighting. The church is frequently vandalised, so they raise money to repair the damage done by the vandals.
I'm thrilled to have been lucky to have won a laptop in the School Giveaway through easyfundraising. It's such an easy site to use and covers so many different aspects of buying goods. The regular payments are so welcome to our congregation and, although there are not many of us, every little bit helps. Watching your donations increase is excellent and the occasional double points are an encouragement to spend!

A regret? That our congregation didn't sign up for this earlier! We would definitely encourage others to become part of this.

Supporter of St Columba's Church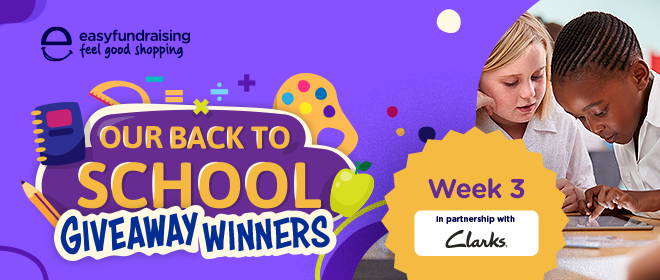 Week 3
St Francis of Assisi Primary School won a £250 donation
St Francis of Assisi Primary School are a Church of England primary school, located in Ingleby Barwick, Stockton on Tees.
That's amazing, thank you!

Claire, supporter of St Francis of Assisi Primary School
Week 3
Clare won a £100 Clarks Gift Card

Girlguiding SWE – 4th Hedge End Guide Unit is part of girlguiding UK and provides many opportunities for young girls to participate in a variety of activities.
Thank you, very happy to have won a prize! My tip for users is to just keep reminding people about easyfundraising and your cause!

Clare, supporter of Girlguiding SWE – 4th Hedge End Guide Unit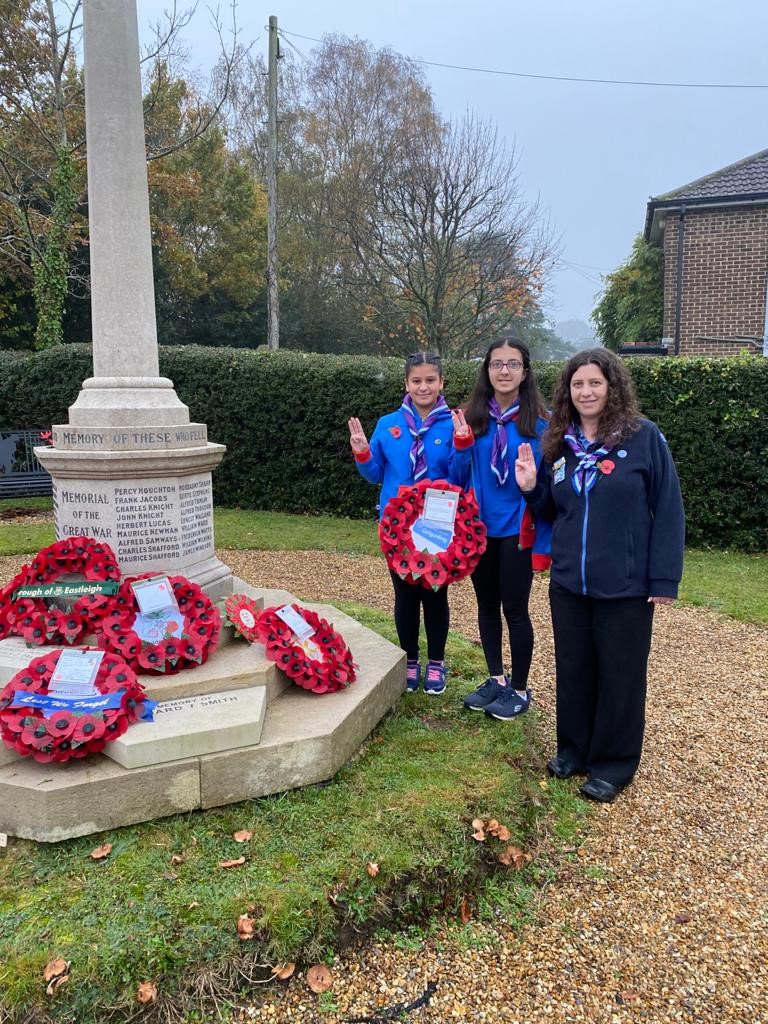 Week 4
Kingston Gymnastics Club
won a £250 donation

Kingston Gymnastics is a non-profit organisation based in Kinning Park, Glasgow. Kingston are committed to providing a variety of competitive and recreational programmes with a focus on the fun, fitness and fundamentals of gymnastics. They offer preschool, recreational, pre-competitive and competitive gymnastics programmes as well as adult fitness classes. All of their instructors are highly qualified, and ex-competitive gymnasts themselves.
It was a surprise to win the competition. I always enter but never think I'll actually win. The £250 will be put towards some new equipment for the gym. I'd encourage others to use easyfundraising. Its an easy way to help raise funds for your club.

Natalie, supporter of Kingston Gymnastics Club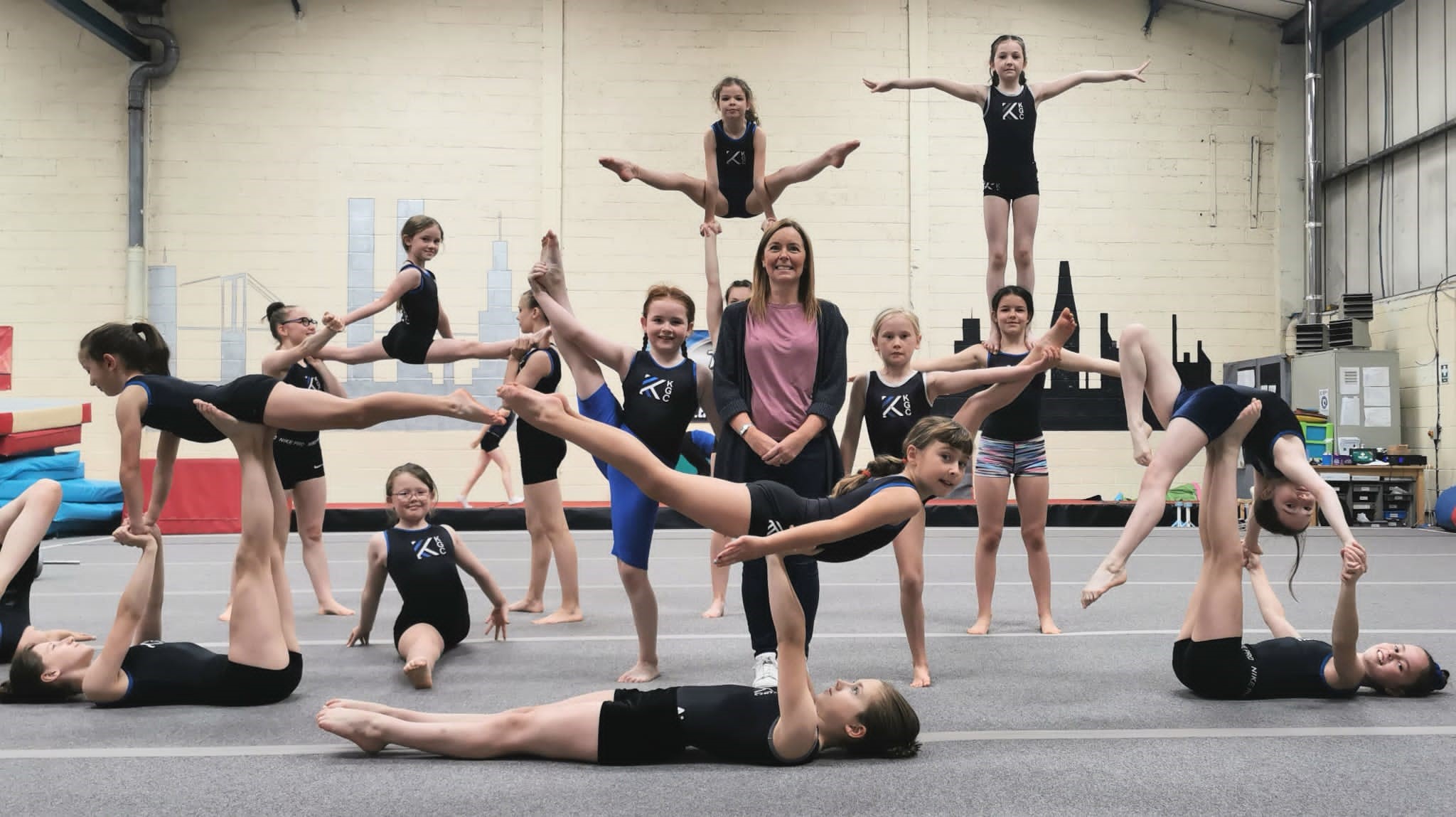 Week 4
Colvin won a £100 John Lewis & Partners Gift Card

Poole Hospital Charity exists to fund provisions above and beyond what the NHS can offer, ensuring patients get treated more quickly and comfortably. Donations are used to purchase innovative equipment, fund award winning services, improve facilities and provide finishing touches which complement the existing high quality care.
Colvin, a supporter of Poole Hospital Charity, won a £100 John Lewis & Partners Gift Card.
Congratulations again to all of our winners!
If you're not already supporting a cause, it's simple and only takes 2 minutes to sign up!