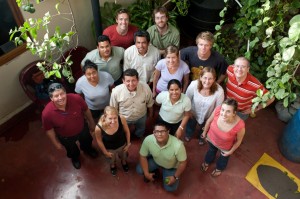 It's Student Volunteering Week and our second student story comes from Joe, currently volunteering for easyfundraising cause Nuevas Esperanzas:
"As an Oxford University student studying for a BA in French and Spanish, I came to Nicaragua in October to spend my third year abroad immersed in a Spanish speaking culture.
"Shortly after arriving I realized that I didn't want to spend the year working in the capital city, rather make the most of my time, take advantage of the opportunities this country presented me with, and possibly find a way to do something useful as well.
"Nuevas Esperanzas is a young organisation serving the poor communities in Nicaragua through projects which provide practical and technical assistance in support of long-term sustainable development.  The team works in a number of different sectors including agriculture, water, the environment, health and housing, addressing material, social and spiritual needs in a culturally appropriate manner.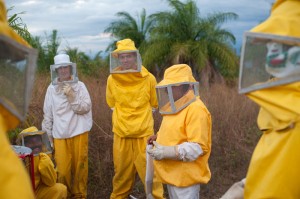 "My tasks have been widely varied, from testing water for arsenic to donning a bee suit and helping with a honey harvest half way up a volcano.
Like all members of the team, I split my time between days in the office and days in the field. In the office I have probably been able to contribute more to specific tasks, predominantly doing translation work. Often, my most useful contribution in the field has been in the little tasks, freeing up other members of the team, so their skills can be used where they are needed most.
I've greatly relished the opportunity to be involved in such an organisation and I have been able to offer something specific to the team, while also learning new skills. The challenges which charities face to make the most of their resources, while providing maximum benefit for the communities they work with has been of specific interest to me.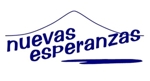 "Nuevas Esperanzas has taught me that bringing long-term development to a community is multi-faceted. It is not a simple matter of receiving money, and pumping it into a project in a poor area. The organisation constantly has to take into account the specific social and cultural implications of their intervention. It has to ensure that it works alongside the community, establishing a relationship with them, giving them a sense of pride in their own achievements without creating dependency.
You can watch a short film about the work of Nuevas Esperanzas or read more on their website www.nuevasesperanzas.org.
To raise money for Nuevas Esperanzas by shopping online with easyfundraising, click here