A cruise is a truly refined way to travel, being the ultimate combination of the luxurious and the traditional. If a holiday on the ocean waves appeals to you, we've got plenty of ideas and tips to inspire you to set sail.
Make a World of Difference with your next cruise holiday via easyfundraising.org.uk. Take a look at some of our favourite cruise destinations below and don't forget to raise free donations for your good cause when you book online.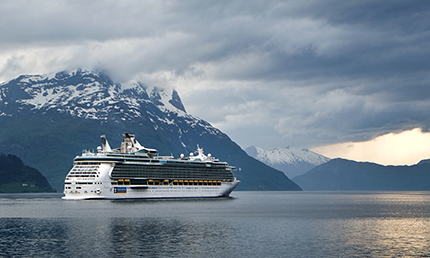 Norway cruises
The Norwegian fjords simply cry out to be explored from the water. Immerse yourself in the sheer beauty of this unique landscape of snow-capped mountains, tumbling waterfalls and epic cliffs. The wider and always dramatic Scandinavian landscape also has to be seen to be believed and offers plenty of opportunities to visit many charming and historic cities too. P&O Cruises (up to £70.00 donation) has a superb range of cruises to choose from in this region.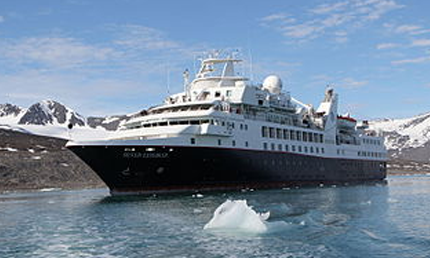 Arctic cruises
Keep heading North and cruise around the Arctic Circle and beyond. Perfect, unspoiled landscapes, a myriad of wildlife species (polar bears, seals, whales, walruses, foxes, and reindeer to name just a few) and awe-inspiring natural wonders make this area feel almost other-worldly. Book now with cruise.co.uk (up to 5.00% donation)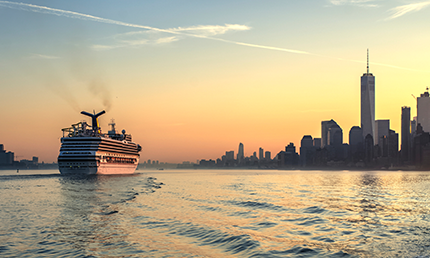 USA cruises
The stunning and at times wildly contrasting landscapes of North America make for a perfect cruise experience, and Thomas Cook (up to 1.25% donation) have cherry-picked some of the most scenic routes.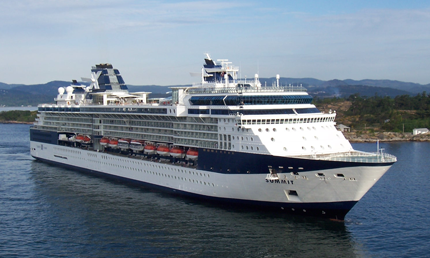 Canada cruises
To explore Canada by boat, put your trust in the hands of the experts at Princess Cruises (up to 1.5% donation). Take in spectacular settings including the Rockies, Vancouver and Ontario and learn more about the hugely diverse range of marine wildlife and contrasting cultures present in this part of the world.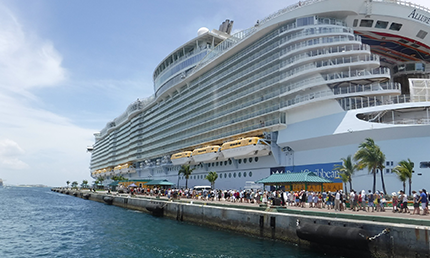 Caribbean cruises
The Caribbean is at the top of many travel wish-lists, and for good reason. What could be more relaxing than sailing through mirror-clear water, with azure-blue skies above and picture-perfect beaches around every corner? The next best thing to paradise, a Caribbean cruise (with locations including Antigua, Barbados, Grenada, Jamaica and St. Lucia) – makes for a wonderful holiday at any time of year. Saga Holidays (up to 2% donation) has some excellent packages.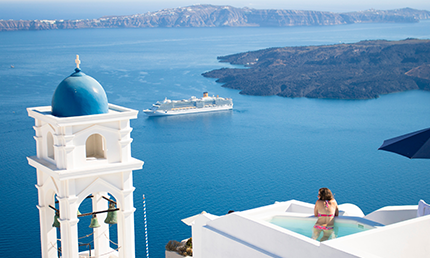 European cruises
The only problem you will have when booking a European cruise is deciding where exactly to go, so numerous are the options. The western Med takes in such glamorous locations as Monaco and Barcelona; head east and you can explore the wonders of Croatia, Greece and Turkey. Visit MSC Cruises (up to 3.50% donation) for some great offers.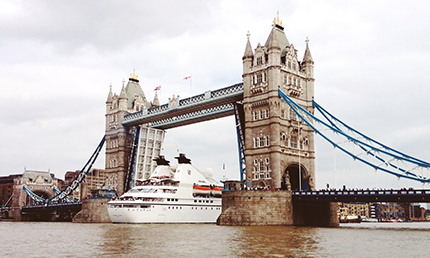 UK and British Isles cruises
Should you wish to stay closer to home, a British Isles cruise can be a wonderful thing. Experience the contrasting landscapes of the remotest of Scottish islands and the verdant Emerald Isle. Visit ancient castles that exude the weight of history, explore the pretty villages and towns that characterise our coastline or venture further inland to some of the UK's most impressive cities. Head over to Princess Cruises (up to 1.50% donation) for some superb savings.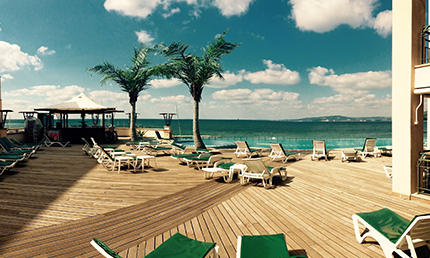 Cruise and Stay
If you enjoy exploring new places more thoroughly, why not consider booking a Cruise & Stay holiday? Generally speaking, you will spend around 7 days cruising, followed by a stay of several nights on dry land. TUI (up to 0.5% donation) has a portfolio of excellent itineraries that take in beautiful destinations including Croatia, the Dominican Republic, the Canary Islands, Jamaica, the Greek Islands and Barbados.