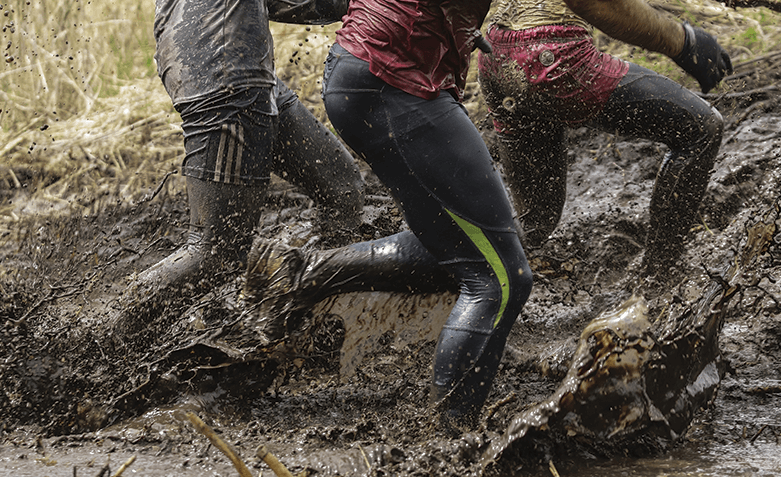 Total Warrior is extreme. There are obstacles the likes of which you've never seen before. There's so much mud. There's water. There's ice. And there's electricity.
You'll need nerves of steel, strength and endurance. Think you've got what it takes to take on the challenge and become a Total Warrior? If so, you can raise some money for a good cause too. Here's what you need to know.
What is the Total Warrior Event? 
Total Warrior is an obstacle course like no other. They don't call it the Great Northern Mud Run for nothing. In fact, you'll be waist deep in the mud for a lot of the time. The rest of the time you'll be facing rugged terrain and some pretty hair-raising obstacles.
If you accept the challenge of Total Warrior, you can face up to 25 gruelling obstacles featuring mud, ice and fire with a choice of four distances: 12k, 6k, Ultra, and Junior Warrior (3k). It's been going since 2010 and is held in Bramham Park in Leeds at the start of July.
Total Warrior Courses 
With Total Warrior, you can take your pick from four courses:
12k Warrior with 25 obstacles
6k Warrior with 15 obstacles
Junior Warrior – 3k with 12 obstacles
Ultra Warrior – 5 hours on the 12k course, to do as many laps as possible. To complete Ultra Warrior, you must be over the finish line at the 5-hour mark. There are no prizes for being out on the course when the final whistle goes.
Total Warrior Obstacles 
Total Warrior is packed with jaw-dropping obstacles that will push your body and mind to the limit. They include:
Peaks of Pain: An immense 50 foot wide and 15 foot high wall to climb up with a rope that is just out of reach!
Hang Tough: Huge monkey bars built over 4 feet of water.
Waterfall: One huge A frame erupting from a 15 foot swim. Climb up and over whilst getting hammered with water spraying down on you from above.
YouTube: A 16 foot long tube that's just 60cm in diameter.
The Shocker: A run through a high voltage Russian Roulette. One of the originals from 2010 and still a firm favourite today.
Slideaway: The biggest, muddiest inflatable slide you've ever seen!
Jail Break: A painful muddy assault with some 60 foot mud pools. This was new for 2022.
Mud Moguls: A 100m long track of mud hills up to 3m high!
Cement mixer: Don't get stuck in the mud! You'll need to rely on your teammates to pull you out as you go!
Training for Total Warrior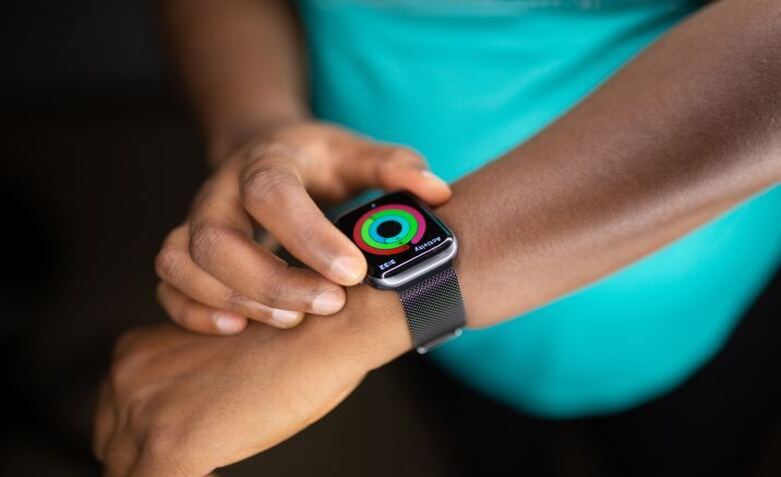 Put simply, you're going to have to train for Total Warrior. Yes, the distances sound simple enough to complete but remember you're not just running. You're taking on some gruelling obstacles along the way too. You'll be wet, covered in mud and will be getting the odd electric shock. You need to prepare your body and mind for the onslaught!
Strength Training for Total Warrior 
You'll use every muscle in your body when you take on the Total Warrior challenge. Obstacles like Peaks of Pain and Hang Tough will push your body to the limits. Strength training is essential.
Total body exercises like the bear walk and the farmers walk are ideal. Dips are great for building strength too – they strengthen your triceps, chest and shoulders. You should also build squats and planks into your strength training as well. When it comes to squats, start first with just your own body weight, then use the rack bar and build up to weights and kettle bells as you get stronger. With planking, it will work your core and will also put you through the ringer when the pain and aches start – keep going as this will really help when you're up against it out on the course.
Cardiovascular Training for Total Warrior 
With Total Warrior, you're going to be running between obstacles. You'll be crawling through tight tubes (YouTube) and climbing up high obstacles (Waterfall). Endurance and cardiovascular fitness are absolutely necessary. Specific exercises include:
Burpees
Squat jacks
Hip touches
High knees
Press ups
Lunge with high knee pulls
You'll also need to get out and start running. If you're a total beginner, start with 30-minute runs to see how far you can go at a certain pace. Even if you're walking a little, you have to start somewhere. You can then build this up to focus on specific distances, from 1-3km. For runners with a bit more experience, start with a 3km run and build this up to between 5 and 8kms after around four to five weeks.
Finally, you'll need to be able to run the full distance of your chosen event comfortably.
High Intensity Interval Training (HIIT) 
Being able to recover quickly after bursts of high intensity activity is key for obstacle courses where you're required to tackle challenges and run in-between. Signing up to a HIIT class a couple of times a week is a great way to help your body adjust to the intensity and quick recovery needed out on the Total Warrior course.
Benefits of Taking on the Total Warrior Challenge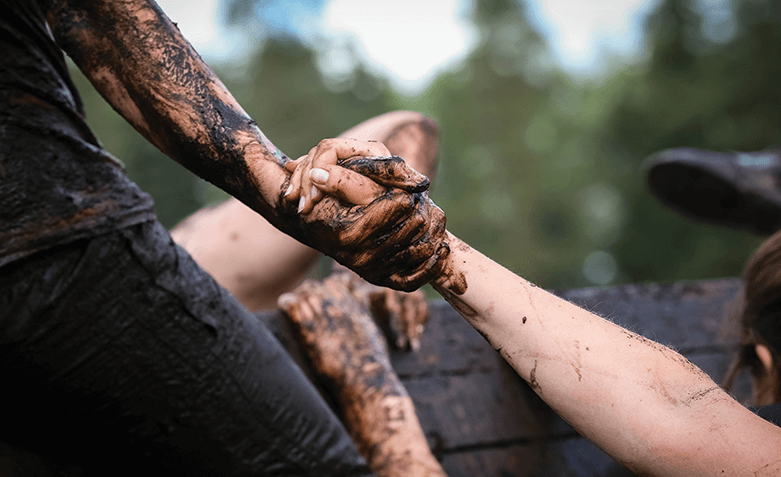 There are a number of benefits of taking on Total Warrior. They include:
Physical Benefits
Strength training gets you in peak physical condition for Total Warrior and also enhances your quality of life. It can protect your joints, help build stronger bones and lower your risk of heart disease and diabetes. By working regularly on your cardio training, you'll boost your cardiovascular health, help regulate blood sugar, reduce blood pressure and reduce chronic pain.
Mental Benefits 
Exercising most days and pushing yourself to reach potential you didn't even know you had can bring with it plenty of mental benefits. You'll get the self-esteem from completing the course and knowing that you are in fact a Total Warrior. And during your training there'll be many other mental benefits too. These include enhanced energy levels, better memory, improved confidence, stress relief and better sleep.
Camaraderie 
Most people enter Total Warrior in teams of four, but you can do it solo. If you're part of a team you'll benefit from the camaraderie of training together, pushing each other to your limits and completing the course as one. Even if you do it solo, you'll find teammates to help you along the way. Whilst Total Warrior does have finishing times unlike Tough Mudder, the spirit of togetherness is still present out on the course.
Charity Benefits 
People love a good story to get behind. They love seeing people take on the challenge of adversity and win all in the name of a good cause. If you want to do Total Warrior, it represents a great opportunity to raise money for a cause you care about at the same time.
Fundraising for Total Warrior 
When you're taking on Total Warrior you can raise money for your fundraising efforts through easyfundraising. All you need to do is:
Sign your personal fundraiser up on our website.
You can then secure donations through online shopping.
Simply invite people to join easyfundraising and they can support your cause by shopping online with more than 7,500 retailers.
When they spend online at one of the retailers via our website or app, the retailer will donate a portion of the total spend to your cause.
To help boost your page and make it stand out, you can:
Showcase why you're doing the event and the hopes for your charity.
Explain the importance of the charity to you and give people a reason to believe in you and your cause.
Use emotive imagery to highlight your cause.
Put your fundraising goal front and centre on your page so your supporters can see your target, how close you are to achieving it and what their donations can do for your efforts.
Promote your cause and build awareness for your challenge across social media.
Total Warrior FAQs 
Can I run Total Warrior with friends or as a team? 
It is actively encouraged to run Total Warrior in a team. In fact, many people run it in a team of four. It's a simple process to get signed up with your friends and run Total Warrior as a team.
What should I wear for Total Warrior? 
Trail running shoes are ideal for Total Warrior. You'll also want tight and moisture-wicking clothing like leggings, a running top or t-shirt and shorts. Gloves are also useful for those difficult obstacles that you'll need to clamber up.
Is Total Warrior suitable for beginners? 
There's no doubt about it, Total Warrior is an extreme event. As the distances vary between 3k and 12k, you'll need to be able to run these distances as an absolute minimum. Some of the obstacles are tougher than many obstacle courses too, so the right strength and endurance training is essential. That doesn't mean you can't complete it as a beginner.
Will you Become a Warrior? 
With the right training and mindset, it really is possible to complete Total Warrior. And if you fancy putting yourself through the ringer and doing your bit for charity too, don't forget to sign up to easyfundraising before you take on the challenge.