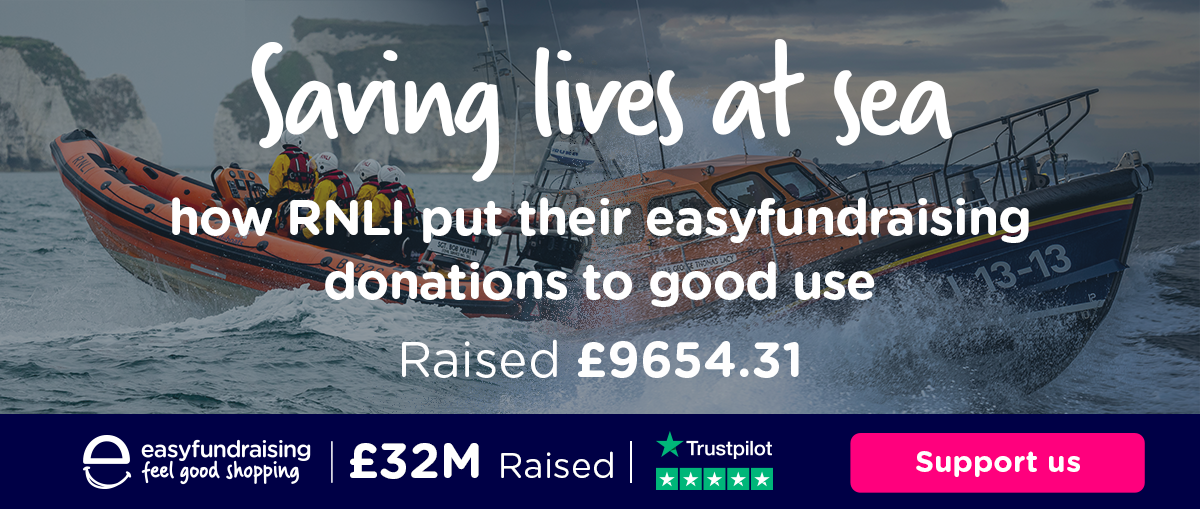 We are living in challenging times and independent charities and causes have been some of the hardest hit particularly with fundraising events being cancelled. Our passion at easyfundraising has always been to see worthwhile causes be able to raise vital funds, while continuing to thrive and carry out great work. We spoke to the team at The Royal National Lifeboat Institution (RNLI) to learn about their journey with easyfundraising so far and how they are weathering the current storm.
The Royal National Lifeboat Institution provides an incredible 24-hour search and rescue service, all over the UK and Ireland. Since signing up to easyfundraising, they have raised almost £10,000 in free donations just from their supporters doing their normal online shopping.
Much of the RNLI's work is carried out by volunteers who don't have a nautical background. They are provided with world-class training; so funds go towards providing the rescue crews with the very best kit, equipment, lifeboats and facilities to ensure that the average of 19,000 incidents they attend are safe and successful. Their fundraising allows them to remain as a reassuring presence on our beaches.
Another objective of theirs is to actively halve the number of accidental drownings from 150 to 75 by 2024. As well as their work in the UK, they are on a global mission to raise awareness and train communities worldwide to implement swim-survival and lifesaving skills. It is causes such as this that are the heart of what we do at easyfundraising and we are proud to be playing a vital part in the RNLI's global impact and life-saving work, especially during such a challenging time.