If you're counting down to a holiday abroad, you might feel slightly overwhelmed by all the things you need to remember – what to pack, travel insurance, airport parking, foreign currency… the list can seem endless.
That's why we've put together this handy holiday checklist of everything you'll need to have a brilliant, stress-free break.
Get, set, jet!
Many cheap flights tend to be at silly-o'clock, and if this applies to you, or if you live a good way from the airport and don't want the stress of an early start, it's a good idea to book accommodation either on the airport grounds or nearby.
Travelodge (up to 1.5%) have hotels at all the main UK airports, or if you prefer to stay slightly away from the hustle and bustle, search out options on lastminute.com (up to 5.5% donation).
The cost of airport parking can really add up, and that's why it makes sense to research the very best deals ahead of time. There are substantial savings to be had when you book through Airpark.com (up to 9% donation).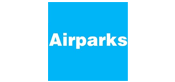 For huge, fluffy, top quality beach towels, try House of Fraser (up to 2% donation) or Dunelm (up to 1.00% donation).
Keep a record of your trip by taking lots of photos. Visit Currys (0.75% donation) for a wide range of cameras at excellent prices, or if you prefer to use a smartphone, O2 (up to £52.50 donation) have some tempting offers.
Though you can pick up your currency at the airport, you will be paying well over the odds if you opt to do so. Plan ahead and order your holiday spends at Travelex (up to 1.25% donation).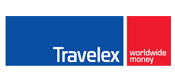 Get the family's feet beach-ready by kitting them out in Crocs (up to 2.5% donation) or shop the splendid summer shoe selection at Office Shoes (up to 1.5% donation.
Holiday Wardrobe (adults)
ASOS (up to 3.00% donation) is your one-stop-shop for all your holiday fashion, and their next day delivery service makes them a super-convenient option.
M&S (up to 7.5% donation) have some very high-quality summer separates for both men and women and Boux Avenue (up to 4.00% donation) is great for flattering swimwear.
Don't forget to protect your face and eyes from the sun with a wide-brimmed beach hat – Debenhams (up to 2.5%) stock a good selection.
If you're heading to the slopes, Mountain Warehouse (up to 2.50% donation) stocks everything you need to get ski-ready.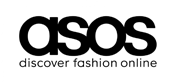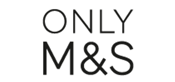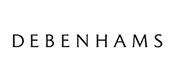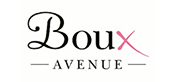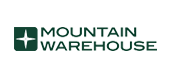 Holiday Wardrobe (kids/teens)
Visit The White Company (up to 3.5% donation) for high-quality basics (they also sell perfect post-dip hooded towels for little ones).
Gap (up to 3.5% donation) sells a superb selection of high quality separates and swimwear, head to Boden (up to 4.00% donation) for pretty summer dresses and funky tees, and BooHoo.com (up to 2.00% donation) and Very (up to 3.5% donation) tick all the boxes if you've got fussy teens.
Travel insurance really is an absolute essential even on the shortest trip, and these days it's easy to browse and buy online.
Try the AA (up to 9.00% donation) or Columbus Direct (up to 8.5% donation) for well-priced cover.
Alternatively, if any of your party have medical issues, the experts over at Travel Insurance 4 Medical (up to 10% donation) are waiting to give you a specialist quote.
Avoid the high prices at the airport and shop ahead of time for the perfect new pair of sunnies. Sunglasses Shop (up to 1.5% donation) stock a fabulous range of designer styles.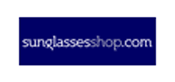 Always protect skin using sun cream with a high SPF. Superdrug (up to 1% donation) is your go-to store for this and all your other essential holiday toiletries and medicines.
 
If you're planning to get to the airport by train, you could save up to 80% on tickets at Train Genius (up to 1% donation).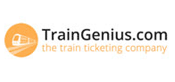 A prepared traveller is a happy traveller, so stock up on guidebooks to whet your appetite before you set off.
WHSmith (up to 4% donation) and Waterstones (up to 2% donation) both stock an excellent selection, and if you buy ahead of time you can avoid the hefty airport markup.
If you're jetting off to a country that requires vaccinations, book in at STA Travel (up to 6% donation) – they have a dedicated travel clinic in all their branches, meaning that you can embark on your adventure without a care in the world.