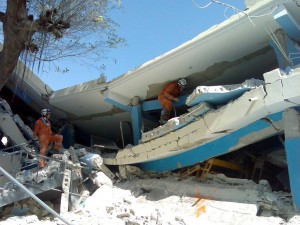 Search and Rescue Assistance in Disasters (SARAID) are a UK registered charity and Non Governmental Organisation that provides a specialist team of professionally trained Urban Search and Rescue Technicians and Disaster Response personnel.
SARAID was formed in 2003 and all of its members are dedicated unpaid volunteers who are on call 365 days a year to any country in need of assistance and this is provided absolutely free of charge.
The team has been deployed in the past to the Sri Lanka Boxing Day Tsunami, the Kashmir Pakistan earthquake and the Haiti earthquake.
To support them when you shop online, click here.