Bored of buying the same old socks and hankies as Christmas presents?  This year choose something a bit different – a gift experience from Buyagift.
They're cheaper than you might think plus there's loads of special offers available right now, such as 2 for price of one 1 pampering session at Bannatyne's Health Club or for the very daring, 2 for 1 on indoor skydiving!  And the best bit of all, no need for wrapping paper….
Oh and don't forget that everything you buy from Buyagift through easyfundraising raises a 6% donation for your cause too. Take a look at the best offers for this Christmas:
Two Night Hotel Break for the Price of One – £99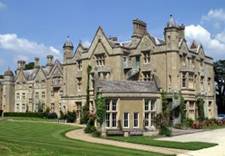 Enjoy a two night hotel break for two at your choice of a range of UK hotels. Whether you're looking for a city break, a rural escape or a romantic hideaway there's sure to be an option to suit you. During your short break you will stay in a double or twin room, with breakfast included each morning. Several of the hotels are located close to tourist attractions, others are set in beautiful country landscapes and some offer on-site leisure facilities providing plenty to do wherever you choose to stay.
Exclusive Supercar Driving Choice Special Offer – £59

Drive a favourite supercar with this exclusive special offer! Go crazy with your choice of one of nine supercars!  Choose from the finesse of the Ferrari, the power of the Lamborghini, the elegance of the Bentley, the brute force of the Audi R8, the classic beauty of the Aston Martin, the speed of the Porsche, the control of the Lotus, or the precision-engineering of the Nissan GTR! This is the ideal day out for thrill-seekers looking to drive the best supercars around!

2 for 1 Pamper Day at Bannatyne's Health Clubs – £49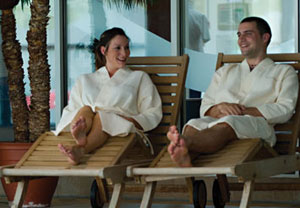 Make the most of this great 2 for 1 offer and enjoy some pampering at a Bannatyne's Health Club. Available at a range of Bannatyne's Health Clubs across the UK, this package allows you and a friend to enjoy a relaxing pamper day. Unwind as you each receive a Swedish back, neck and shoulder massage followed by a scalp massage. Then spend the rest of the day taking advantage of the spa facilities which include an air conditioned gym, indoor pool, Jacuzzi, steam room and sauna. And if you're feeling energetic, you can even join in an exercise class or two.

2 for 1 Airkix Indoor Skydiving Special Offer – was £98, now £49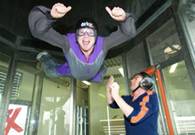 This unique experience allows you and a friend to take two indoor skydives each in a specially constructed wind tunnel, the likes of which are usually used to test the aerodynamics of F1 cars! After all the necessary training you will step into the airflow and taste the thrill of freefall in a controlled and safe environment. You'll also receive a souvenir DVD of your experience to keep.

2 for 1 Indulgent Pamper Day at Spirit Health Clubs – £49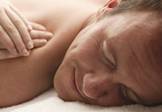 Enjoy total relaxation and top treatments with this 2 for 1 special offer. Indulge and unwind with this wonderful pamper day for two. You'll be able to spend a day of complete relaxation at a Spirit Health Club of your choice, where you can make the most of fantastic facilities such as a sauna, gym, swimming pool and steam room. During your pampering experience you will each receive two invigorating beauty treatments of your choice. Take your pick from an exquisite treatment menu – including facials, massages, body scrubs and manicures.

Segway Rally for Two Special Offer – was £55, now £45!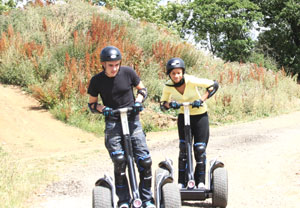 Challenge a friend to a Segway rally and save £10 with this special offer. Scooters were never cool, but Segways are here to change that: featuring advanced gyroscopic balancing technology that responds to the slightest tilt, you and a friend can take to the track on these incredible machines. You'll receive a full training session and whilst the group excursion may be relaxed, when you hit the rally course you'll find out just how awesome these advanced vertical scooters can be – all hail the Segway!

Ferrari and Lamborghini Driving Experience Special Offer – was £249, now £145!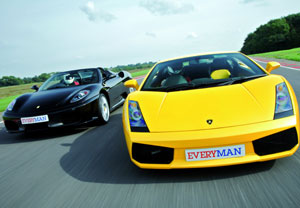 Drive a Lamborghini and a Ferrari – this is the ultimate supercar battle.  Now you can pit two of the greatest supercars ever built against one another with this incredible Ferrari and Lamborghini driving experience. Experience both the finesse and elegance of a classic Ferrari and the raw power and ingenious design of a Lamborghini in an afternoon of blistering speed, hairpin corners and adrenaline pumping racing action. Compare these two giants of Italian performance supercar engineering, and decide for yourself which one is the superior machine.

Tea at Harrods for Two – £55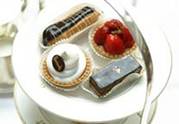 Afternoon Tea for two at Harrods luxurious Georgian Restaurant on the fourth floor. Since Edwardian times, the Georgian Restaurant has been one of the most refined places in London to take afternoon tea. In years gone by an afternoon visit to Harrods was not a mere shopping trip but a social highlight. Under the splendour of the original 1929 Art Nouveau skylight and elegant carved plaster ceilings, Victor Silvester and his orchestra once played while the aristocracy dined. Now you can experience the high life with an indulgent tea for two in these luxurious surroundings.

Winning Raceday Package 2 for 1 – £35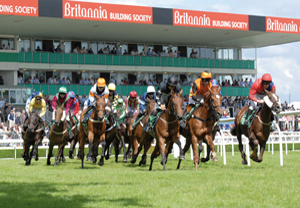 Experience the thrill of a day at the races – and bring a friend for free!  Prepare for an exhilarating day of ups, downs, jubilant cries and torn up ticket stubs with this fantastic day at the races. Take the inside track with an exclusive tour of the behind-the-scenes area, and enjoy the thrill of gambling (without the risk) with a discounted Tote betting voucher. You'll be greeted with a complimentary drink before you take to the stands to cheer on your chosen champion.

The Vinopolis Grapevine Experience for Two – Special Offer – Was £52, now £39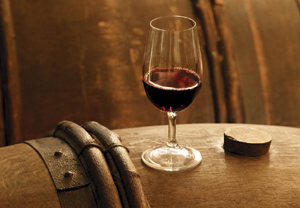 Enjoy 25% off an amazing evening of wine tasting at the fantastic Vinopolis for two.  Ditch the tour guide and treat yourself and a friend to a relaxed and informal evening of wine tasting at the renowned Vinopolis in central London. Set amid the bustling Bankside area of the capital, Vinopolis sits alongside Shakespeare's Globe, Southwark Cathedral and the Tate Modern. Spend an afternoon learning about wines from all over the world, tasting exotic cocktails, enjoying various spirits and supping excellent wine.