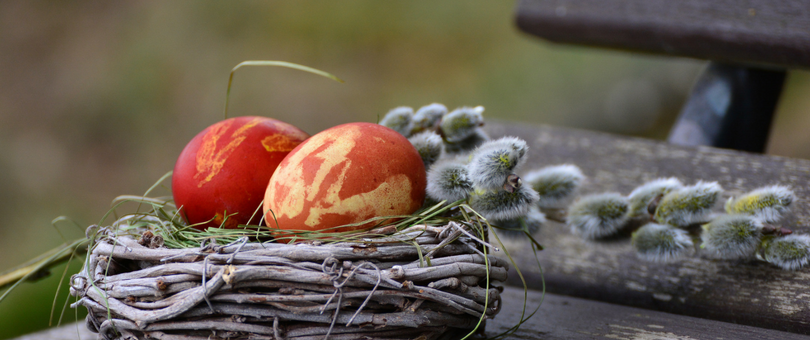 With the sunnier weather and longer days, your supporters will be keen to make the most of the Easter Bank Holiday weekend so take advantage and give your fundraising an egg-stra boost this Easter.
The Easter holidays are a busy time of year for families, with two long weeks that need to be filled with fun activities and days out to make sure the kids are entertained.
It's an ideal opportunity to encourage your supporters to organise their holiday activities the easyfundraising way to make sure you don't miss out on free donations. From booking a theatre trip in London to ordering arts and crafts in case the weather isn't so kind, supporters might not realise just how much can be booked and ordered with our 3,100 retailers.
So here's how to encourage and remind them to shop the easyfundraising way:
Ways to raise with days out
If they haven't gone abroad to enjoy some sun, families will find great ideas to fill their days to make sure the holidays are still fun here in the UK.
For days out, supporters might want to travel by train for a day out to explore a city, such as London. You could point them in the direction of Virgin Trains (0.50% donation) who are also running a 2 for 1 offer on West End shows, SEA LIFE London Aquarium, London Zoo and much more.
Supporters can book things to do in London via easyfundraising, such as ZSL London Zoo (2.5% donation), Madame Tussauds London (1.5% donation), and with Discount London (4.00% donation) supporters could save 37% on their silver bundle of London attractions.
They might prefer to explore the countryside and historic houses, so let your supporters know about The National Trust where they will raise increased donations of 2.5%.
For a great choice of days out, supporters can shop with Groupon and collect up to 8% donations on spa days, restaurant discounts and much more.
TOP TIP: HOW TO RAISE MORE
Use social media to spread the word to supporters about booking their Easter days out with easyfundraising! Post and share our Easter images on Facebook and Twitter so you're regularly reminding them of the donations that can be raised when they organise their Easter holidays. Don't be afraid to keep sharing so you have more chance of your post being seen – the best times to post are first thing in the morning, lunchtime and in the evening.
Raise lots on last-minute breaks
It's not too late for your supporters to book a last-minute break this Easter, there are 100s of travel retailers ready to give free donations to your cause when they book.
For city breaks, supporters might want to book a hotel or apartment so a great suggestion would be to look at Booking.com (up to 3.25% donation), lastminute.com (up to 5.5% donation) and Expedia who have increased donations of up to 5% on hotels until the end of April.
Supporters might be looking for last-minute package holidays with retailers, including Thomson (1.75% donation), First Choice (1.75% donation) and On the Beach (up to 3.00% donation).
Remember the holiday add-ons can provide an extra boost to donations too. Travel insurance can be ordered from our retailers, including M&S Travel Insurance (up to £4 donation) and Alpha Travel Insurance (up to 8.00% donation). Supporters can even raise donations on their holiday money by ordering from Post Office Travel Money (£1.50 donation) and World Remit (up to £7.50 donation).
TOP TIP: HOW TO RAISE MORE
Make sure easyfundraising is in the forefront of your supporters minds when they shop online by putting up our posters from our tool pack. It's an easy way to promote shopping the easyfundraising way. Put the posters up in places where they'll be easily seen, such as reception areas, sports clubs, shops and school halls.
Raising more on rainy days
If the weather's not kind to us this Easter holidays, let your supporters know they can shop online and find ways to entertain the family at home.
For fun activities for kids to do at home, point them in the direction of retailers including Hobbycraft (up to 5.00% donation) for arts and crafts, Audible (up to 6.00% donation) for downloadable audio books, Now TV (up to £35 donation) for their very own home cinema and Toys R Us (up to 1.5% donation) for fun and games.
TOP TIP: HOW TO RAISE MORE
Use our ready-written emails and messages to send a quick reminder to your contacts to tell them about all the ways they can raise this Easter. It's a great way to encourage them to shop online with easyfundraising and all the different retailers they can collect donations from.