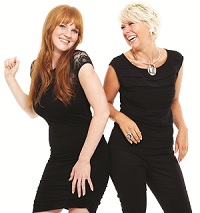 If you've spent the summer concentrating on keeping the kids entertained for 6 long weeks and not really thinking of yourself, the start of the new school term gives you the opportunity to refocus on your goals, eat a little healthier and get back into shape after your summer holiday.
To help, we're giving away 6 month subscription to Weight Watchers Online, as well as a very healthy £50 donation to your chosen charity
How to enter
For your chance to win a 6 month subscription to Weight Watchers Online, and access to over 1,000 more recipes online, plus a healthy £50 donation for your cause, just click here to find the answer to this question: (tip, click on 'blogs' to find the answer)
[SURVEYS 35]
Raise £7.50
If you are not lucky enough to win you can still raise £7.50 for your cause when you sign up to Weight Watchers Online via easyfundraising. And when you use voucher code '4-16-902-17365' you can sign up for FREE when you buy the 3 month plan, saving £30.95.
About Weight Watchers
Recognised as one of the world's leading authorities on weight loss, Weight Watchers has helped millions of people achieve their weight-loss goals for over 40 years. And now with a host of online interactive weight-loss resources such as over 1,000 recipes your whole family can enjoy, a free online community to share your success, plus charts to track your progress, now has never been a better time to join Weight Watchers.