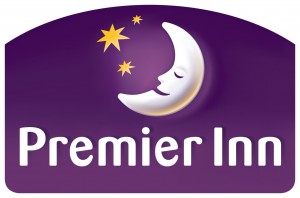 Travelling with Kids
Travelling with kids can sometimes be a nightmare but with enough organisation and patience, you can have a holiday that satisfies the entire family, including the parents! We're lucky enough to live in a country that has a variety of destinations perfect for a family holiday away.
There's a huge range of things to do and places to see with the family without leaving the UK, but in many instances the cost of finding somewhere to stay makes any kind of travel prohibitively expensive. A range of comfortable hotels have summer holiday offers for family rooms and board in a great range of locations across the country so you'll find a huge chunk of your budget suddenly freed up to go see the sights and make some memories!
Top Tips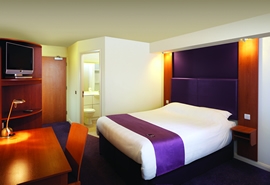 1. Book your accommodation in advance and potentially look at Premier Inn. Premier Inn has hotels located all across the country and most are in close proximity to popular family holiday hotspots. They have spacious family rooms available at each location, and under 16s can stay and eat breakfast for free, with rooms starting from just £29 per night.
Almost all hotels have a children's menu at the Brewers Fayre, Beefeater and Table Table restaurants, all of which include 100% organic, additive-free food. So if you're taking the whole family off on your travels this summer, let Premier Inn take care of the accommodation, so you can do more with your holiday!
2. Consider the type of holiday you'd like to have. Would you prefer a holiday in a cottage where the kids can entertain themselves in the wilderness or would you prefer an action-packed holiday with more structure to the entertainment?
Alton Towers is a perfect holiday destination for a fun-filled weekend away. It is a great place to take the whole family, and when you book family tickets online you can save even more. If you're at the head of a family of teenage daredevils, you can challenge them to experience many of the parks ten thrill rides, including Nemesis, Air and Oblivion! And while some of the rides have height restrictions that rule out some of the smaller sprogs, the park has many options specifically for under 12s, so no one needs to be left behind. If you manage to find yourself near Uttoxeter on a sunny day, the Alton Towers Waterpark is available for all ages all the year round.
3. Get your kids started with a few holiday-related projects before you go away. You can explore maps and fun historical facts of your destination area, you could also watch films and try the local food to get your children excited and in the mood for their holiday.
You can continue on this project whilst you are on holiday, get the kids to keep a diary and help them to collect samples and souvenirs.
Tips for family friendly stay at Edinburgh this summer
Edinburgh is a brilliant family holiday destination and the city happens to have a variety of family-friendly museums and galleries. Have a Dynamic Earth adventure down at Holyrood, take in a tale or two at the Scottish Storytelling Centre, or for the braver souls follow a ghost tour through the haunted vaults and winding alleyways of Edinburgh's storied Old Town.
This summer the National Museum is putting on a whole range of activities for kids, to get involved with the world of the museum, handle some of the exhibits, meet some historical characters in the Slice of Life series, plus a range of science and craft activities to take something away with you.
With a bit of know-how, travelling with children shouldn't be a hassle. There are a variety of family friendly holiday destinations all around the UK and with a bit of forward planning you could have the perfect getaway.