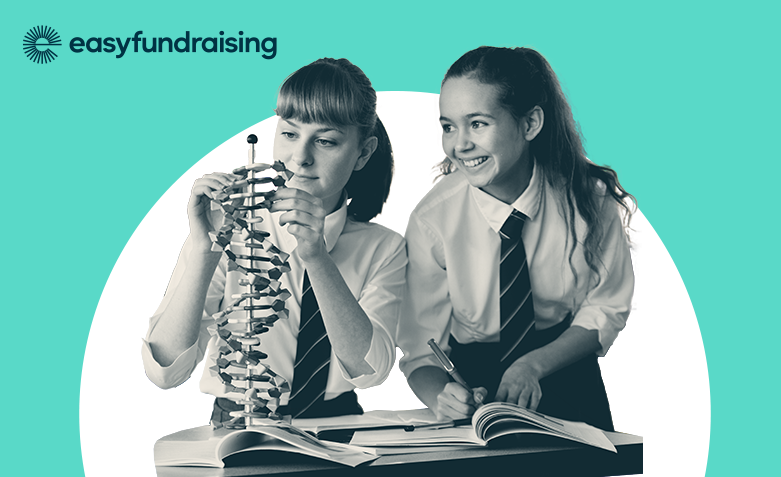 Every parent knows that September creeps up out of nowhere, and suddenly you find that your child is rocking ankle swingers and their little toes are uncomfortably squidged into their once-roomy school shoes.
Thankfully, many of our charitable brands offer everything you need to keep your busy school-goer equipped and looking fresh for when they're back in the classroom.
Asda – for the independent student
There is no doubt that uniforms can be fiddly business for some little fingers.
Asda – who are offering a substantial 4.00% donation – have made independent dressing even easier with their new adaptive, sensory-friendly range. With their collection of wallet-friendly, easy-dress shirts, dresses and trousers, they'll be coming out of the school gates just as well-turned out as when they went in.
Well, ketchup stains aside, perhaps…
Clarks – for the shoe scuffer
All those hours kicking a football around and playing stuck-in-the-mud can really put some stress on the footwear. So, when buying new school shoes, it's understandable we all want a bit of durability.
We have teamed up with Clarks, who are generously offering a 2.50% donation, to ensure your little one is kicking it with the best of them in their well-renowned school shoe collections.
The question is: will Velcro, lace-ups or slip-ons be the champion in their wardrobe this September?
Sport Direct – for the little contender
The PE kit – the school uniform's sportier cousin. Sometimes forgotten about in the excitement of new uniform season.
But luckily, Sports Direct – who are offering a 2.50% contribution to your selected charity – have oodles of choice to keep your little sportsperson kitted out on the pitch or in the field. Known for their comprehensive range of brands and styles at affordable prices, they'll be ready for whatever is thrown at them.
Quite literally, if they're playing cricket.
M&S – for the little foodie
Ham or cheese sandwiches? Salt and vinegar or ready salted crisps? Did I remember to pack an apple?
The lunch bag is just as much a uniform staple as the gingham dress or the school tie these days. And let's face it – kids still want to be on-trend when it comes to carrying around their sandwiches.
M&S offer not only offer a tasty 2.00% donation (3.00% for new customers) to your chosen cause, but they also offer an incredible range of snazzy lunch bags to keep that all-important munch safe. From unicorns to Spiderman and beyond, you're guaranteed to find one befitting of your little foodie.
Not on the High Street – for the personal touches
'That's mine.'
'I don't see your name on it.'
Well, actually – you do.
Personalised goodies might seem like a bit of a fashion statement these days, but when at school they serve a far more practical purpose. With Not on the High Street offering the personal stamp on everything from pencil cases, stationary, backpacks and water bottles, they'll be coming home with all their equipment. (Hopefully!)
And with a whopping 5.00% donation with your purchases, your cause will receive a little gift of their own.