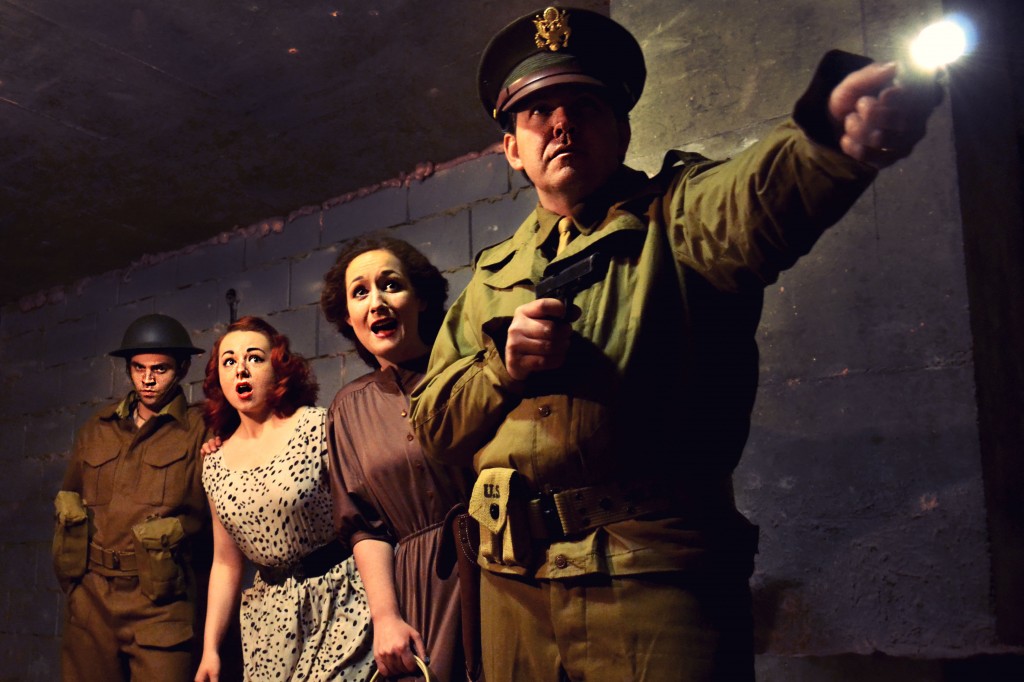 We've teamed up with experience website Wish.co.uk to bring you a truly terrifying Halloween competition – the Zombie Blitz Experience. A vintage themed scare-fest, it's not for the faint-hearted, so if you're brave enough read on….
The Prize
This interactive horror adventure takes us back to World War 2, in the tunnels deep beneath London. You'll be immediately immersed into the action, witnessing how an experiment involving the bodies of dead enemy combatants hasn't quite gone to plan. Before long the tunnels are swarming with undead soldiers and it's up to you to try and find clues to escape.
How to enter
To enter our competition to win a Zombie Blitz Experience, you just need to summon your courage and answer the following question – you'll find the answer by clicking here to visit Wish.co.uk:
[SURVEYS 77]
About Wish.co.uk
Wish.co.uk has a superb range of experience days for every age, budget and personality. These vary from driving and flying experiences, spa days and Afternoon Teas through to the slightly more unique Zombie experiences and Water Jetpacks! Wish.co.uk have experiences located all around the UK.
You have until Sunday 20th October at 23.59pm to enter – good luck!