This competition is now closed. The winner is Carolyn Joseph-White who supports 3rd Maesteg Scout Group. This is her winning entry:
"We went camping one windy weekend. My husband was one side of the tent pegging out, and I was the other side. He shouted "I need the mallet" so, I thought, rather than throw the mallet over the top (whilst holding the tent down) I would pick up the bottom of the tent and throw it under.
Little did I know that the stupid man's head was on the floor and the mallet hit him straight in the head! All I heard was this scream, so I let the tent go and ran around, to see him staggering around with his hands in front of his face and blood pouring down!
I was mortified but my teenage son was hysterical with laughter!!! My son texted my daughter to say that "mum had thrown a mallet at dad's head" to which she replied "he must have done something wrong then"! Needless to say, we now take two mallets camping with us!
If I was lucky enough to win, I would buy some camping chairs from Argo so I could sit down and watch while my husband puts the tent up on his own!"
Carolyn wins £100 to spend with Argos.
————————————————————————————————————-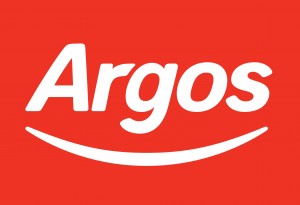 We Brits love camping. There's few things we like better that a night under canvas, but although sleeping under the stars can be glorious, most campers have at least one disaster story to share.
We'd like to hear about your camping nightmares and the best (or worst depending on how you look at it!) story will win £100 to spend with Argos.

Here's what to do:
1. Visit the Argos site and take a look at the extensive camping range – from tents of every size and shape to airbeds, mats, camping furniture, torches, stoves, outdoor clothing and even GPS systems to help you find your way to the campsite. And when you shop with Argos through easyfundraising, you raise a donation for your cause too!  Click here to visit Argos.
2. Come back to this blog and tell us your camping horror story and how £100 to spend with Argos would make your next camping holiday a whole lot better.
This competition ends at Midnight on Wednesday 25th May. Terms and Conditions
Good luck!