At easyfundraising we are committed to making a difference in any way we can, which is why we are delighted to be working with TOMS.
What do TOMS do?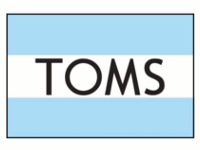 When you buy a pair of TOMS Shoes, they'll donate a pair of shoes, which means you're helping improve the health, education and well-being of a child. And when you buy through easyfundraising you also raise 5.5% donation for your good cause too.
Why Shoes?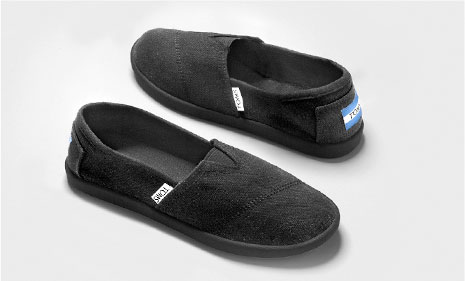 On their own, shoes have a limited ability to change a life. But when combined with programs run by TOMS and their Giving Partners, they can become a powerful tool in helping create opportunities for a better future.
Shoes help protect children's feet from cuts, infections and diseases. When children are healthy, they can attend school, fight minor illnesses and grow up to reach their potential.
Shoes are often required for school attendance in many countries. Providing school uniforms, which often includes shoes, to children that cannot afford them can increase school attendance by 62%. Education is the key to mobility and vital to breaking the poverty cycle.
Confident kids are more likely to stay in school and contribute to their communities.
Find out how TOMS are also making a different in Haiti by employing artists to hand paint shoes
We think the work TOMS are doing is brilliant and we're very happy to have them as an easyfundraising partner. Shop with Toms