The second cause we're highlighting this month is Edie's Butterfly Appeal.
Edie's Butterfly Appeal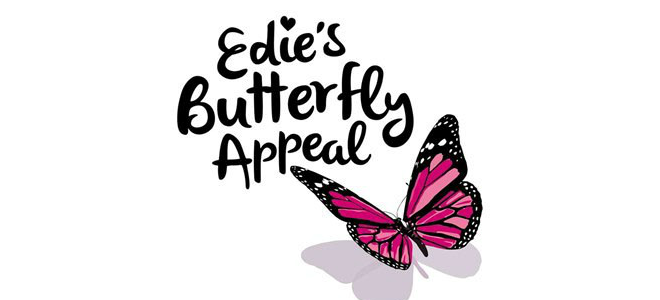 Edie's Butterfly Appeal launched in July 2014 and is inspired by 9 year old Edie Wilson, who is battling a deadly form of brain cancer. Since the age of six, Edie has been fighting Childhood Ependymomo, a common form of malignant brain tumour in young children.
All funds raised go towards dedicated medical research projects into this childhood disease. As well as raising donations through easyfundraising, they've ran a number of events including quiz nights, a charity ball and some of their supporters have been running half marathons to raise vital funds.
Edie's Butterfly Appeal is quite new to the easyfundraising family, joining us in January 2015.  In such a short space of time they've signed up 41 members and raised over £290 so far!
In February Edie's Butterfly Appeal won a £100 donation in our competition partnering with Viking, Nina Wood from Edie's Butterfly Appeal told us:
"We were absolutely delighted to win as it was a huge boost to our funds."
They are currently working on their website where they'll be highlighting how supporters can raise extra donations through easyfundraising. Facebook and Twitter has been a great source for signing up new supporters as well as reminding supporters to shop through the site.  They are also encourage supporters to use the donation reminder, a toolbar for your web browser to make sure you never miss a donation.
We asked Nina if whether she'd recommend easyfundraising to other's looking to raise donations;
"Absolutely, it is such a fantastic idea and doesn't cost our supporters a penny!"
We are proud to help Edie's Butterfly Appeal raise donations for such a worthy cause.
easyfundraising.org.uk is a way to raise money for good causes such as schools, charities, sports clubs, religious groups, community groups and more, simply by shopping online. Shop with over 2,700 top retailers and choose from over 55,000 good causes. Discover more and register today.