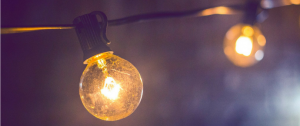 EDF increased their standard electricity prices by 8.4% last week, and Npower, Scot Power, Co-op, E.ON and First Utility are due to follow suit over the next month. 
As well as price increases across the sector, 22 cheap fixed energy deals are ending this month so bills could rocket by over £300 a year. Rather than automatically switching onto your energy supplier's standard tariff, make sure you shop around to get the best deal!
Could you save over £300 a year?
The only way to save on your bill is to compare energy providers. Here at easyfundraising, we've taken all the hard work out of it for you! We've paired up with uSwitch so you can compare gas and electricity tariffs – it's quick and easy to do! 
uSwitch will compare providers across the entire market to find the best deal for you. Once you've switched you can sit back and start saving. 
Not only could you save £100s on your energy bill, you can also raise up to £12 in donations for your cause. So far, over £72,000 has been raised for almost 5,000 causes just through people switching their energy provider through our Compare and Raise platform! 
See how much of a difference you can make to your good cause (and your energy bill) when you compare through easyfundraising. Don't forget to spread the word amongst your supporters to give your fundraising an extra boost! 
It seems the 'saving bug' is catching on! According to Ofgem, customer switching hit a six year high last year. Bill payers switched energy providers 7.7 million times, saving more than £200 on average. Are you feeling inspired? With customers getting more savvy, encourage your supporters to Compare today and see how much you can raise!