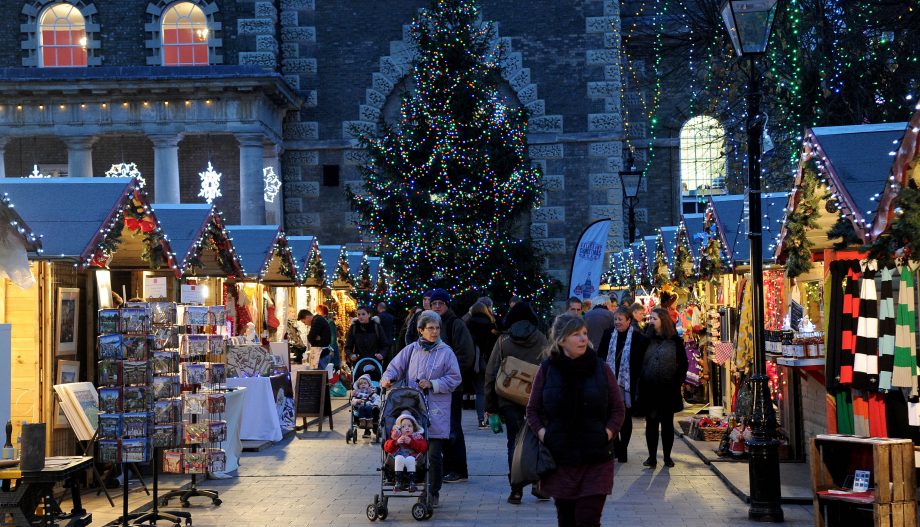 Christmas is fast approaching. This is the best time of year to raise awareness of your good cause and raise donations, so don't miss out on this great opportunity to raise awareness of your good cause and raise some donations along the way. One of the best places to reach out to people is a Christmas fair, so keep an eye out for these events and book or hire a stall. Here are a few Fundraising ideas for Christmas fairs and stall ideas that will encourage people to find out what your cause does and help you out!
1 – A Mince Pie Eating Competition
 There are going to be lots of stalls around you vying for fair goers' attention, so you're going to have to make yours fun to stand out from the crowd and encourage people to stop and see what your stall is all about. Putting on a competition can attract the attention of participants and passers-by, creating a real buzz around your stall. For a festive themed competition, why not hold a mince pie eating contest? This is simple, cheap and will get people in good spirits. Then you can talk about your cause, what you do and leave a jar or bucket on the side for donations.
2 – A Tree Decorations Workshop
Workshops are always fun! Consider using your stall to host a workshop where people can make their own tree decorations. This is accessible to all and you'll be able to get a hold of the materials you need pretty easily. Charge people a small fee to join in – this should cover the costs of the materials and you could add a little extra to the price as a donation to your cause.
3 – Tombola
Tombolas are one of the most long-lasting Christmas fair stall fundraising idea, but there's a good reason they've stood the test of time. People look forward to them, they're cheap to run, and they can make a lot of money for your good cause! Ask people you know to donate prizes – these could range from a bottle of bubble bath to tickets for a day out. Then, all you need is a book of raffle tickets. Stick a ticket to each prize and put the corresponding ticket into a bucket. People will then pay to draw a ticket. If it matches a prize, they win.
4 – Santa
Another traditional Christmas fair staple is a visit from Santa Claus. You or another person willing to help your cause can dress up as Santa and listen to little ones' Christmas requests. You could invest in a polaroid camera or a photo printer and charge for photos with Santa. This money will mount up quickly and really help your cause!
5 – Sign up Supporters
Christmas fairs are a great place to encourage people to sign up and support you on easyfundraising. There are two ways you can go about this. You could encourage people to download the easyfundraising App to their phone and sign up to support you on there. This is ideal, as it ensures they have the App and never miss a donation for you when they shop on their mobile. You could also have a laptop or tablet on hand to sign people up through the website. These new supporters can then raise FREE donations for you every time they shop online. This is great in the lead up to Christmas, when most people will be buying gifts, decorations, festive food and much more anyway.
If you don't have a page on easyfundraising yet, you can register here for FREE: https://www.easyfundraising.org.uk/register-your-good-cause//