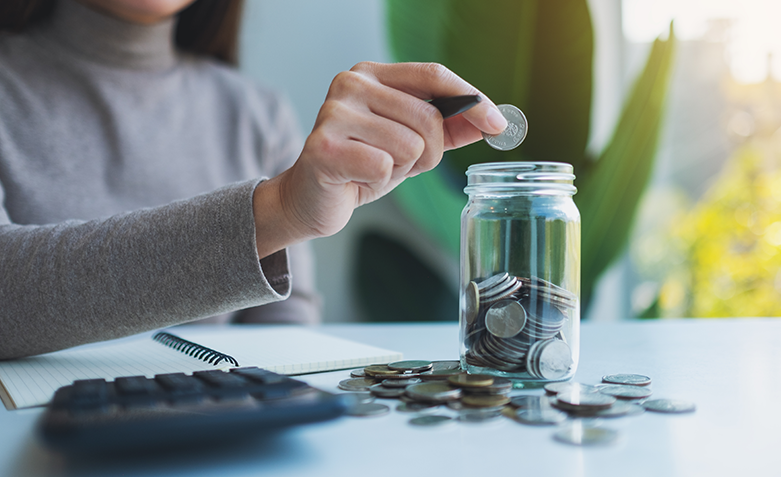 The COVID-19 pandemic had a tremendous impact on fundraising. Nonprofits embraced digital fundraising like never before, seeking out connections with supporters on social media and offering a variety of options to give online.
While the pandemic has receded, online fundraising is very much here to stay, and nonprofits will face new challenges in 2023 and beyond. Here we cover the emerging trends in fundraising and discuss how your organisation can adapt.
Upcoming Trends in Charitable Fundraising
Every year throws up new developments and challenges, but the pace of change feels like it's accelerated in the last few years, particularly since the pandemic. While we're sure there will be plenty of surprises, these are the most important trends that will impact fundraising in the rest of 2023 and 2024:
Trend 1: The Cost of Giving Crisis
2023 is a year defined by soaring prices and rising interest rates, and unfortunately, high inflation is predicted to be persistent throughout 2023 and 2024. Research has shown the cost of living crisis is now the number one worry for three quarters (76%) of people in the UK.
Although households have less disposable income available for donating, the same research has shown that the will to give hasn't diminished. However, people will likely make smaller donations and will be more selective in who they give to. This in turn reduces the overall available funds for charities and presents nonprofits with a cost of giving crisis.
Trend 2: The Continued Growth of Social Media
Social media has changed the world. For a large number of people, it has now replaced traditional media sources. Many users now seek news and entertainment as well as connections on platforms like Facebook, YouTube, Instagram, and TikTok.
The use of social media boomed during the pandemic lockdowns, and that high usage has remained. Social media offers unparalleled opportunities for nonprofits to reach global audiences, but competition for attention is intense. Your organisation will need to stand out and quickly engage with supporters to make the most of your social media presence.
Trend 3: The Growing Importance of Community
Despite the cost of living crisis, mounting personal and household pressures, and the importance of social media, research has also shown that people are seeking to engage more within their local communities. Over half of UK adults (55%) said that supporting people struggling with the cost of living crisis is the most important issue in their local community. And again, around half of UK adults (49%) say they intend to volunteer in their community in 2023.
Over the last decade, with the growth of the digital world, the globe has never felt smaller. But as life becomes more difficult for the majority of us, more people than ever are turning to their local communities for support and meaning.
Adapting to New Fundraising Trends and Challenges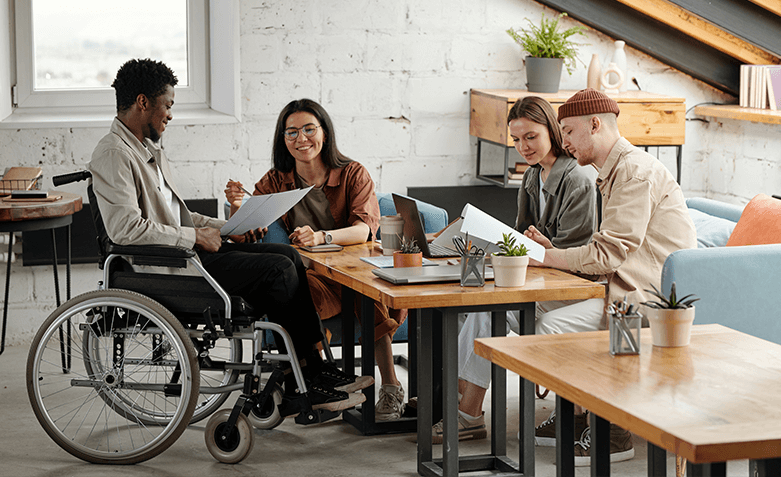 While your organisation will face challenges in 2023 and beyond, you can respond by ensuring your messages stand out and resonate with supporters. You should seek to expand your donor base and better retain donors. Ensure you can give your supporters more ways to donate to you and focus on community fundraising as well as expanding your global reach. Consider:
Embracing Crowdfunding
Charities can respond to the cost of living crisis by seeking smaller donations from each individual supporter, but from a broader donor base. Crowdfunding (link to Ultimate Guide to Crowdfunding) platforms, like Patreon, Kickstarter, and Indiegogo, are ideal for securing a stream of single and low double-digit donations from large audiences.
Crowdfunding sites offer supporters the ability to donate to your nonprofit easily, and provide your organisation the opportunity to share an inspiring message with engaging media, like video content.
Cost-effective Fundraising with easyfundraising
We offer your organisation an alternative approach for digital fundraising, and importantly one that won't cost your supporters any more than what they're already spending.
Our easyfundraising members can raise money for charity with their everyday spending. When people sign up to easyfundraising, they can shop online with over 7,500 retailers, including brands like Amazon, eBay, Tesco, and John Lewis. And when they do, those partner brands will donate some of what is spent to a chosen charity, at no extra cost.
This means that you can secure crowdfunding-style donations, and your supporters can donate to you in a way that's effectively free for them.
Offer a Variety of Ways to Donate to your Cause
The ways in which people donate to charity have expanded in recent years, with a range of online options growing in popularity.
As well as crowdfunding and easyfundraising, it's worth offering as many ways to donate to your organisation as you can, including via digital wallets like Google Pay, Apple Pay, and PayPal. You should also enable donations to be provided directly via social media, as available on Facebook and Instagram. The easier you can make it to donate to your cause, the more donations you'll receive.
Create Engaging Social Media Content
Social media has never been more important for charities. It offers your organisation the opportunity to grow into a global brand, recognised and known the world over. However, social media is a competitive landscape, and your organisation's posts will compete amongst millions of others to be seen.
To make sure your posts stand out and engage your audience, use social media effectively by:
Understanding your target audience, including their preferences and interests, and what kind of content appeals to them.
Telling compelling stories with your social media posts – focusing on how your organisation is addressing challenges, including personal stories and emotional connections.
Including eye-catching visuals in all your posts, like pictures, video, and infographics.
Using popular hashtags and leveraging trending, relevant topics.
Interacting with your supporters, and other relevant accounts to build a sense of community, rather than just posting passively.
Maintaining a consistent tone and approach and posting in a timely manner.
Developing a unique voice and approach, creating a style of posting and a type of content that your organisation becomes well known for.
Analysing the performance of your social media content and refining your posts to make them more engaging and impactful.
Focus on Community Fundraising
With community support becoming more of a priority, your organisation can play a central role in organising and facilitating community fundraising (link to Complete Guide to Community Fundraising) projects. Even if your nonprofit isn't involved in work that's directly related to community support, you can still fundraise in your community, raising awareness of your organisation and your cause.
You can organise community fundraising events, like fairs, festivals, community service projects, sports events, concerts, and food drives. Make sure you invite a range of community organisations to take part too. You can also forge relationships within your community with local businesses, as well as other charitable groups and community organisations. You should be able to find mutually beneficial ways to work together.
Develop a Donor Retention Strategy
With less money available for charitable causes, and with people becoming more selective in who they donate to, crafting an effective donor retention strategy will be more important than ever in 2023 and beyond.
Retaining donors is typically cheaper than launching campaigns to attract new supporters, and a base of committed donors will provide a consistent cash flow. As the central focus of your retention strategy, aim to offer your supporters regular updates on the progress of your organisation's work and show the impact their contributions are making. Offer membership benefits that come with regular support to your nonprofit. Consider bonus content and opportunities, such as behind the scenes access where possible, that are only made available to your regular donors.
The membership schemes offered by charities on sites like Patreon can give you plenty of inspiration on steps you can take to keep your followers engaged and committed to your cause.
Make 2023 a Successful Year for Fundraising
2023 will be a year of challenges, as will 2024 and beyond. That doesn't mean that there won't be new opportunities too. Yes, the cost of living crisis and other unforeseen events may present problems. But with a focus on reaching and connecting with donors online and making your charity as easy to donate to as possible, you can make strides forward. And by building strong community relationships, your organisation can be successful in your fundraising strategy and achieve your fundraising goals.