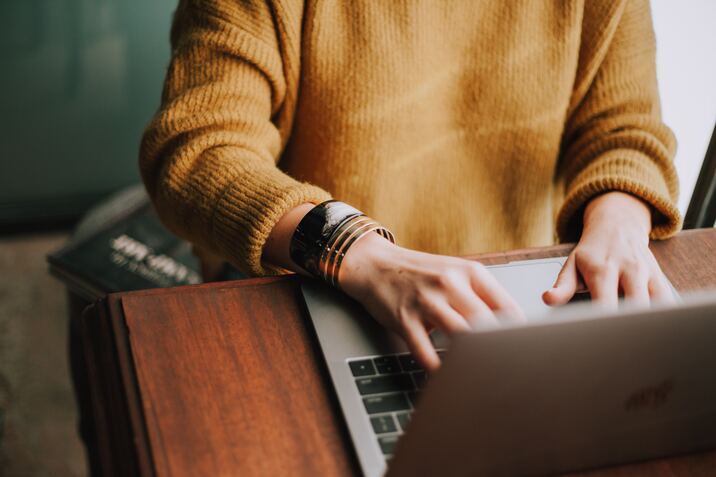 The Importance of Online Promotion for School Fundraising
Fundraising is increasingly vital for schools. Donations from parents and the local community can help your school renew its facilities, add new programs, and offer an improved experience to your students.
A range of online tools exist that can help you maximise your school's fundraising campaigns, allowing you to:
Better reach your audiences
Create more engaging fundraising content
Give supporters more ways to donate to you
We're passionate about raising money for good causes at easyfundraising, and we can help with your school. You can register your school's fundraising efforts with us to provide an easy but effective way for supporters to provide donations.
As well as using easyfundraising to help raise funds for your school, a wealth of online tools can be used to enhance the effectiveness of your fundraising. Read on to find out how you can use these tools to improve the reach and success of your fundraising campaigns.
Understanding Your Audience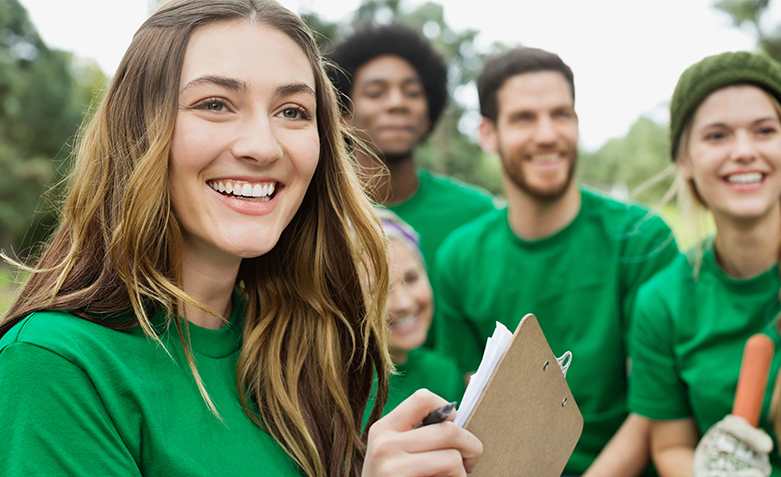 At the heart of successful promotions is an understanding of who your audience is and how you can best speak to them.
Defining Your Target Audience
The first step in promoting your school's fundraising projects is to identify your target audience – the group of people who are likely to donate to your campaign.
You may identify more than one target audience and decide to promote your fundraising efforts to multiple audiences at the same time, such as parents of students, past alumni, and local businesses. Your different target audiences should have different motivations for donating, allowing you to tailor your fundraising communications to them.
Tailoring Your Message to Your Audience
Once you've identified your target audience, or audiences, you need to adapt your messages and the communication channels you use to best appeal to your audience.
For school fundraising, this would typically be based on the reason why your target audience would want to donate – parents, alumni, and local businesses may have very different motivations for contributing. When communicating with parents for instance, you could focus messages on the benefits for students. For local business, you could explain how their support could be made visible to act as advertising for them and to enhance their reputation in the community.
Leveraging Different Online Channels for Promotion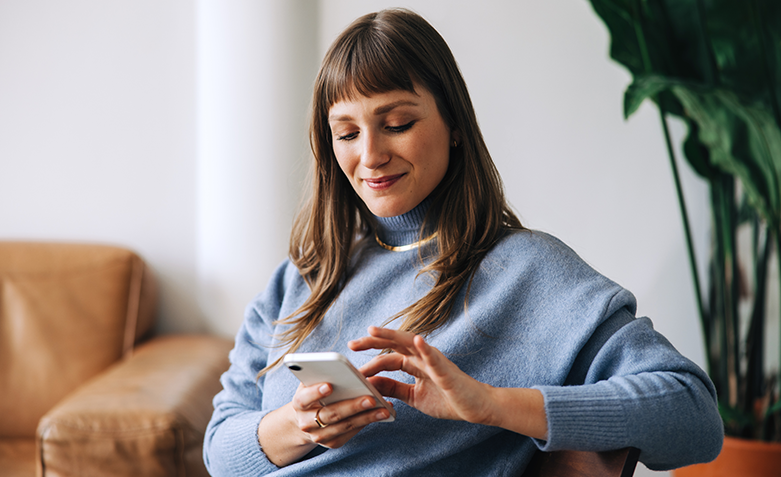 With digital marketing, you have an array of promotional tools available at your fingertips, all of which can help you meet your school's fundraising goals. Consider using:
Social Media
Social media is a powerful tool for promotion and for spreading word online. Effective messages, visuals and videos can spread far and wide on platforms like Facebook, Instagram and WhatsApp, with little cost to you.
Many schools have official social media channels, and it's important to take advantage of these to raise awareness of your fundraising campaigns. As well as using the school's social media accounts, you can also encourage teachers, parents and local businesses to share your posts wider, making sure they travel extensively throughout your local community.
To get the most out of social media, you need to customise your use of it to the advantages of each platform. You can post longer messages on Facebook and incorporate images and video into single posts. Twitter is excellent for sharing visuals and links to your school's website and campaign sites. Instagram is the perfect venue for photos, while you can share short videos on TikTok.
You don't have to use all of the social media channels available to you. It's better to use a couple effectively, rather than attempting to utilise multiple platforms sub-optimally.
Email Marketing
Your school likely already has a database of emails, for parents, for alumni, and for other school stakeholders like local councillors and local businesses. You can take advantage of this valuable resource by sending fundraising emails to different target audiences.
Emails allow for a certain amount of text to be used to explain the goals of fundraising efforts and how you want people to contribute and donate. You can also easily add links to fundraising pages and other resources. Messaging should be concise and engaging, and must be tailored to the audience you're speaking to.
Although email marketing can be very cost effective, allowing you to reach a large number of people for a low cost, be careful not to bombard recipients with too much mail. A few, timely, well-crafted emails will be more effective than many low-quality messages.
School Website and Blogs
Your school's website likely receives plenty of visitors throughout the day, and a section on the homepage that highlights a fundraising campaign can be a great way to boost awareness.
Blogs can be useful tools for explaining fundraising efforts in detail, and for highlighting specific projects and accomplishments. You can also incorporate a range of engaging media, including photos and videos.
Blogs can also help draw traffic to your school's website if you use effective SEO (search engine optimisation) practices. You may not need to have to pay for SEO optimisation. Try asking parents who are knowledgeable in SEO to volunteer their skills rather than donating money.
Online Communities and Forums
Online communities and forums, like parents' Facebook groups, can give you ready access to your target audiences. If approached correctly, they can provide you with a valuable opportunity to explain fundraising efforts and to engage the commitment of potential supporters.
However, online communities and forums need to be approached carefully, as they are often seen as private spaces by their members. Ask for the permission of moderators/community admins before posting any messages, and make sure you're polite and respectful.
You'll be able to find some communities and forums by searching online and on social media, but many may have privacy settings that prevent them being found. It can be helpful to ask parents if they can recommend groups to you.
Utilising Online Fundraising Tools and Platforms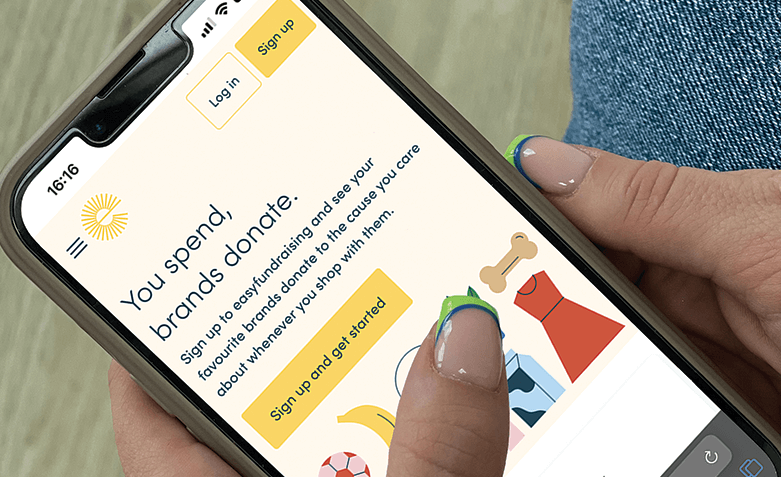 As well as providing you with an array of communication tools to raise awareness and engage supporters, the online world also offers you a selection of digital tools that give you multiple ways to receive donations.
Crowdfunding Platforms
Crowdfunding sites, like GoFundMe, are helpful tools for raising money as they're simple to set up and use, are designed for collecting donations, and are easy for people to donate to. You can include descriptions of your campaign and add media like photos and videos. Most crowdfunding sites give updates on the current amount of money raised, so donors can see how they're contributing to the target.
Fundraising Websites like easyfundraising
You'll also find other bespoke sites online that allow you to raise money for your school, including easyfundraising.
We help people donate money to charitable causes with their online shopping, at no extra cost. After registering with us, our members can shop online with over 7,500 partner brands, who will then donate a part of the money spent to a chosen charitable cause, such as your school's fundraising projects.
Register your school's fundraising campaign with us as one of our charitable causes, and donors can earn money for your school simply by shopping online. All you have to do is sign up with us, and then explain how supporters can raise money by shopping online with easyfundraising. We offer a range of in-built tools to help you, such as social sharing buttons, email marketing links, and progress tracking displays.
Maximising Your School Fundraising Campaign's Online Visibility
Effective online promotion can have a dramatic impact on your school's fundraising efforts by enhancing reach and engagement, and by giving you online tools to help you collect and manage donations. At easyfundraising, we can give your supporters a simple and hassle-free way to raise money, without any cost to them.