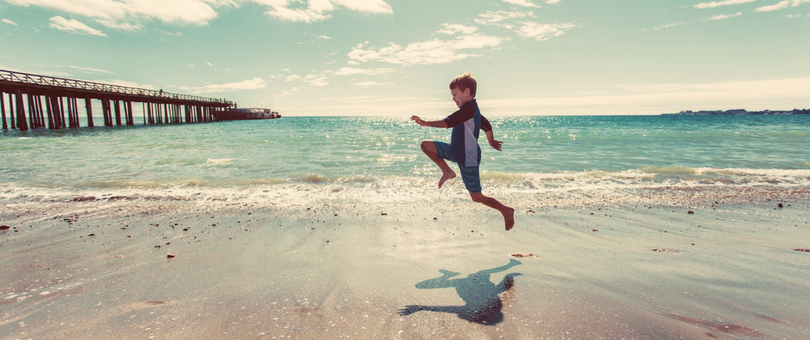 What could be better than chilling on a sun lounger with the sound of the sea lapping at the shore while you sip on something cold? These are the ingredients of the perfect sun holiday.
Booking your sun holiday can be pretty overwhelming when you realise just how much there is to organise and plan. From the flights and accommodation down to the added extras, such as airport parking and transfers, however, you can book all of these through easyfundraising and raise lots of donations for your cause in the process.
So when you're building sandcastles on a beach in Spain or sipping on cocktails as the sun sets on a Greek Island, you'll have made a world of difference for your cause! To help you along the way to the sunshine, here's our guide to booking your sun holiday with easyfundraising!
Transportation
Take flight and head to the sun in no time at all or drive to the coast and hop on a ferry to France! With easyfundraising there are a wide range of choices of transportation to get you and the family to your destination.
Our airline retailers offer affordable flights from the UK if you book in advance for summer 2017. You'll raise free donations when you book your flight to your European getaway with Flybe.com, Monarch Flights, Thomas Cook Airlines and many more. If you're heading a little further, such as Dubai or Goa, look to see what Emirates and Etihad Airways have to offer.
You'll of course need to get to and from the airport. Did you know you can also book airport car parking via easyfundraising? Retailers such as Heathrow Airport Parking and Airparks Airport Parking have free donations for your cause too!
If you're driving to France for your summer break, take a look at P&O Ferries and Brittany Ferries for their latest deals.
Accommodation
So you've sorted your transportation and collected lots of free donations in the process. Now for a place to stay in your sunshine destination!
After a day on the beach, you're going to need a comfortable place to rest your head and space large enough to accommodate your family. Whether you prefer a hotel complex that caters to all of your family's needs or perhaps a self-catering holiday is more to your liking, you'll find a whole variety of accommodation with our travel retailers!
Take a look at booking.com and Expedia if you want a browse of what's on offer for your holiday accommodation.  For holiday packages, head to First Choice, On the Beach and Jet2.com and many more travel retailers who are all ready to give big donations when you book.
If you book through Thomson in 2017, you can take your little ones away for not a penny extra with their Free Child Places holidays.
Currency
You're going to need currency! It's so much easier to order currency before you head off into the sun. It will save you from the stress of having to sort it at the airport or being charged when taking money out of the ATM when you arrive at your resort. Discover the best rates with our Foreign Exchange retailers, including Travelex and Post Office Travel Money.
Travel Insurance
It's so important to get travel insurance for your holiday, especially when you could be away for up to a fortnight on your summer break. Your luggage could get lost in transit, a family member could be taken ill and belongings could be stolen – it's horrible to think of these situations happening but at least if they do occur you will be covered. Browse for the best cover with our retailers including M & S Travel Insurance, Just Travel Cover and John Lewis Travel Insurance and collect free donations for your cause whilst knowing you're in safe hands!
Fashion and Beauty
A summer holiday means you and your family will need to be decked out in style for the beach! A new bikini, swimsuits and shorts for the children and beach cover ups will all be on the list, along with evening-wear for those meals out together. Take a browse of our fashion retailers, including John Lewis, Marks and Spencer and George at Asda and raise even more funds for your cause just by buying your holiday wardrobe for the whole family!
Car Rental
After a few days of lying by the pool you might be ready to explore! Hiring a car for your holiday is especially ideal if you're on a self-catering break. You can just hop into the car and drive to the local supermarket or head off on a day of sight-seeing at your own leisure. You can pre-book car rental before you arrive with our travel retailers, including Europcar, Hertz, and Holiday Autos.
Find out more about how you can make a world of difference to your cause by booking your next holiday the easyfundraising way.
Find out more about the latest Travel offers.