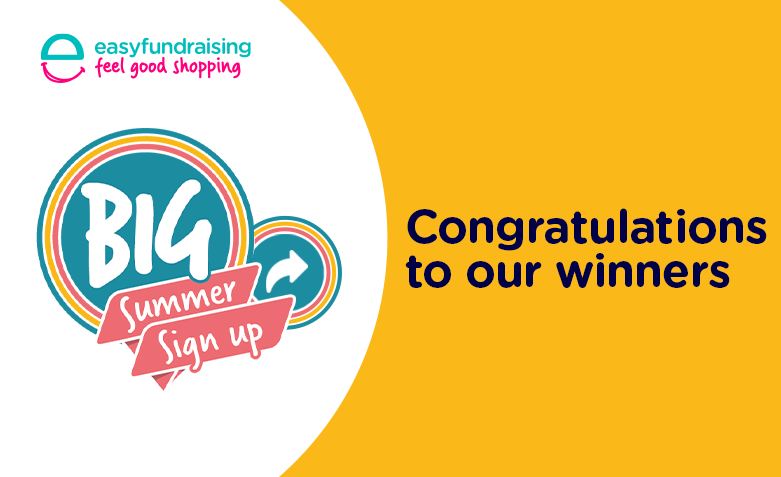 We gave all of our admins the chance to win BIG for their cause in our referral competition – The Big Summer Sign up!
Congratulations to all of our winners who have won a share of £2000 for their causes and a big thank you to those that have entered.
Take a read below to see all of our winners reactions and how the money will help support their cause.
Ross won £200 for Frenchie & Friends Foundation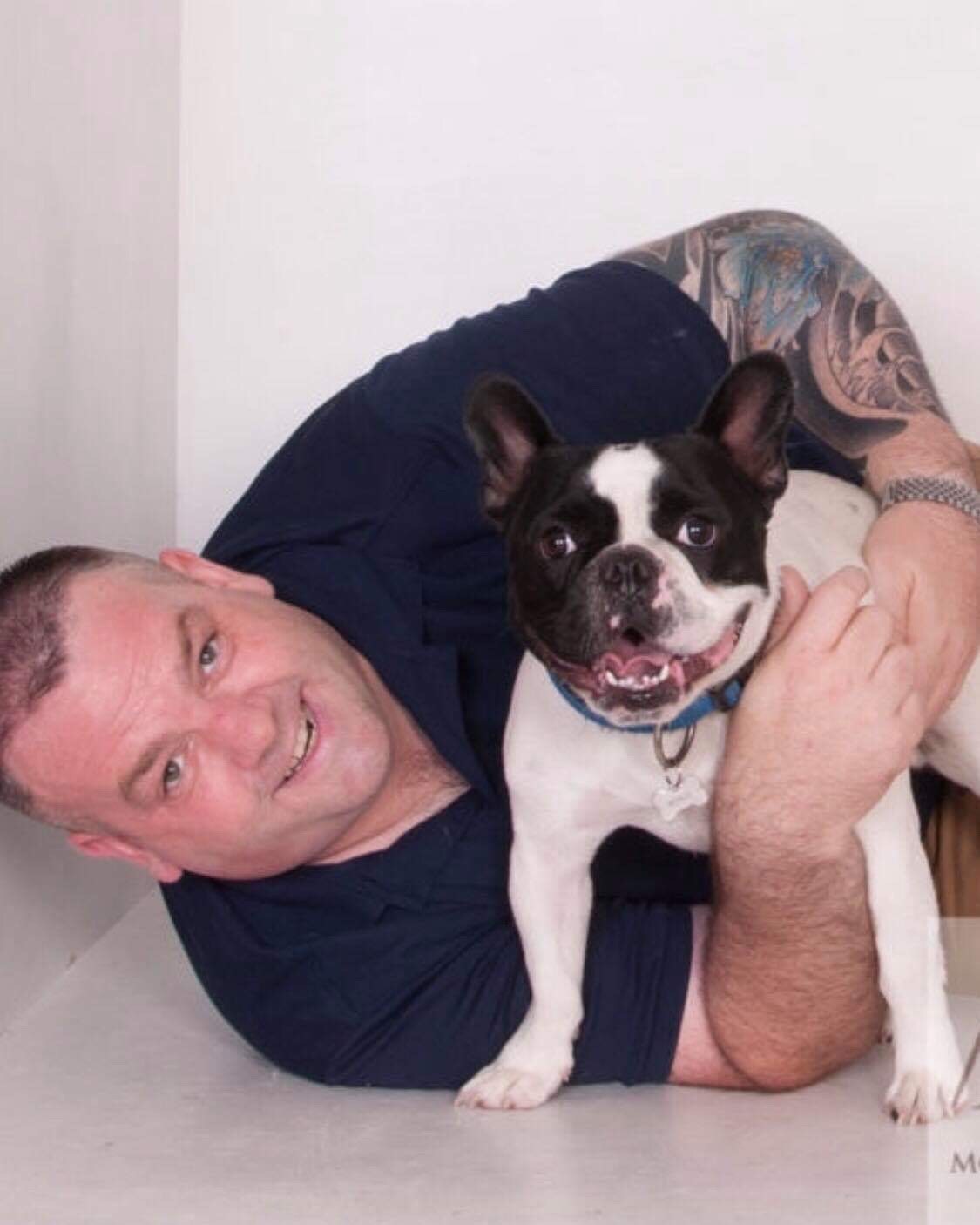 "We are more than happy for this to be shared and are ecstatic that we have been chosen for this generous donation.

At Frenchie & Friends Foundation we are a breed specific rescue trying to make a difference to French Bulldogs as they are such an amazing breed. The donation will go towards vet bills, specifically at the moment.

We are extremely thankful to Easyfundraising and it is a great way for our supporters to be able to raise much needed funds in an easy manner. "

Ross, Frenchie & Friends Foundation
Maria won £200 for Smalls For All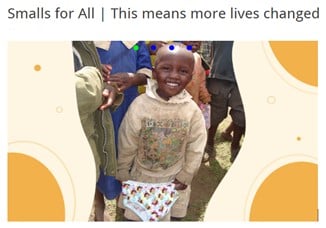 "We're absolutely delighted, as every penny matters to us more than ever now that the cost of living crisis is compounding the economic effects of Covid on donation levels.

Smalls for All (Smalls) collects new pants and new and gently worn bras for people in need in Africa and the UK. This donation will go towards the running costs of our warehouse, specifically helping us cover the increase in electricity costs we're facing as a result of the energy crisis.

Easyfundraising is an important source of income for Smalls and we're very grateful to all our supporters who shop through the platform. We'd encourage everyone to use the donation reminder – it's so easy, and it's invaluable in helping us all remember when shopping not to waste the opportunity of a free donation."

Maria, Smalls For All
Deborah won £200 for Bradford Sea Cadets
"I was absolutely stunned when the email dropped in my inbox. I totally wasn't expecting it.

We are a youth organisation for children aged 10-18 years. They learn anything from seamanship to mechanical engineering. They go boating and work for powerboat licence, rowing, yachting etc. There are other subjects such as first aid, mountain biking and also Duke of Edinburgh award too. We also cover field craft and map reading as well.

The donation will go towards a trip for the cadets."

Deborah, Bradford Sea Cadets
David won £200 for Barham Bowls Club
"This is fantastic news, thank you! We're only a small bowls club in Kent, so receiving a sizable donation like this is terrific news for us.

We have a lot of expenses coming up as we need to make repairs to our clubhouse and update some of our equipment, so this is a real shot in the arm; thank you, EasyFundraising!

By its very nature, a bowls club has a lot of older members, many of whom don't use computers much, but we're always trying to encourage them to make use of easyfundraising.com as it really is the most straightforward way to earn the club some 'free' money. This just helps them to understand how safe online shopping can generate more for our friendly little club."

David, Barham Bowls Club
Lynn won £200 for 1st Bronington Brownies
"Wow thank you so much for this. It help us with the cost of running the unit without asking for more money off the parents in this uncertain times. You don't know what this means."

Lynn, 1st Bronington Brownies
Hazel won £200 for World Challenge Vietnam 2024- Francesca Ellis
"That's great news, thank you.

Francesca is 13 & over the moon to win this prize. She is fundraising to go to Vietnam on a school trip in 2024. She'll be staying in a village & helping with community projects as well as learning local skills such as cooking & basket weaving.

What a boost to her fundraising. Thank you so much."

Hazel, World Challenge Vietnam 2024- Francesca
Vanessa won £200 for Swallows Nest Pre-School
"Thank you so much, you just don't know how much this will mean to our small setting, we have been struggling to buy any extra items for our garden area, this will help us buy some extra garden equipment."

Vanessa, Swallows Nest Pre-School
Anne won £200 for St. Ambrose Church Leyland
"That's great, thank you so much! A lovely surprise and much needed funds for our church."

Anne, St. Ambrose Church Leyland
Hannah won £200 for Lincoln Jets Cheerleading
"That's great, thank you so much!"

Hannah, Lincoln Jets Cheerleading
Congratulations again to all of our winners!
If you're not already supporting a cause via easyfundraising, it's simple and only takes 2 minutes to sign up!