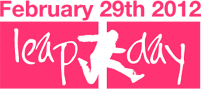 Take the Leap is our new campaign to  get the nation volunteering on February 29th and beyond.
It started from a chat in the office about how leap day means an extra day at work this year. That got us thinking about how amazing it would be if Britain's bosses let their staff use that extra day to help a good cause. And an idea was born – www.leapday.co.uk.
It's a simple concept – good causes list the tasks they need help with on the leapday website and businesses or individuals volunteer to help them out. Jobs can be anything from selling raffle tickets and delivering leaflets to redesigning a website or painting a wall.
We've heard from causes up and down the country, including Art in the Park in Sheffield who need help with a litter pick and Parkfield AFC in Birmingham who members of the easyfundraising team will be helping with general DIY and maintenance.
Help a local cause
Punch Taverns got in touch with us immediately to volunteer their support for a local hospice, St Giles. The 250 strong work force at their Burton on Trent HQ have volunteered to help with a number of projects throughout the year, including revamping the gardens for patients and their families to enjoy on leap day itself.
One of the volunteers from Punch Taverns, Jenni Fryer said, "It's about giving something back and engaging the community we operate in. Pubs are at the heart of the community and as a company which owns 5000 leased pubs and we want to support that, help a brilliant local cause and motivate our staff."
Take the leap and win too!
Travel retailer hotels.com was also keen to get on board and has donated a £150 voucher – as a thank you for taking the leap, everyone who volunteers their time will be entered into a draw to win the voucher.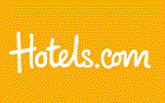 So come on – could you spare a few hours on leap day to bring your help and expertise to a local good cause? There are thousands of causes that need you.
To find out more visit www.leapday.co.uk