Did you know that if you invite a new cause to sign up to easyfundraising, we'll give you an extra 20% of the total amount they raise in their first 12 months?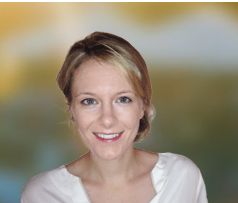 Emma Marshman, of St Vincent's Primary School PTA, Knutsford has done just that and has raised an extra £52 this year!
"We mentioned the scheme to a local football club and they wanted to start using easyfundraising too. Because we referred them, we now get 20% of any donations they receive in their first year which is a great bonus! We've also just recommended easyfundraising to our preschool so we'll soon be getting 20% of their donations too!"  said Emma.
It's really easy to invite a new cause to sign up. Just send the new cause your referral link via Facebook, twitter or email. When they click on your link to sign up, you'll earn an extra 20% of the total amount they raise in their first 12 months.
So what are you waiting for? Think of other good causes you know and send them your referral link. For example, schools often have pre-schools based on the same site and sports clubs often have junior and senior teams.
Emma's PTA have now raised over £1,000 and have bought the school a CD player, a set of digital cameras, some football kits, bird watching equipment and some IT software. "We're really glad we joined easyfundraising" says Emma "Parents like the scheme as they raise money for the school without having to spend extra money themselves. And the additional cash we've earned through referrals has been a fantastic boost!" Read more about how Emma has made easyfundraising work for her PTA.