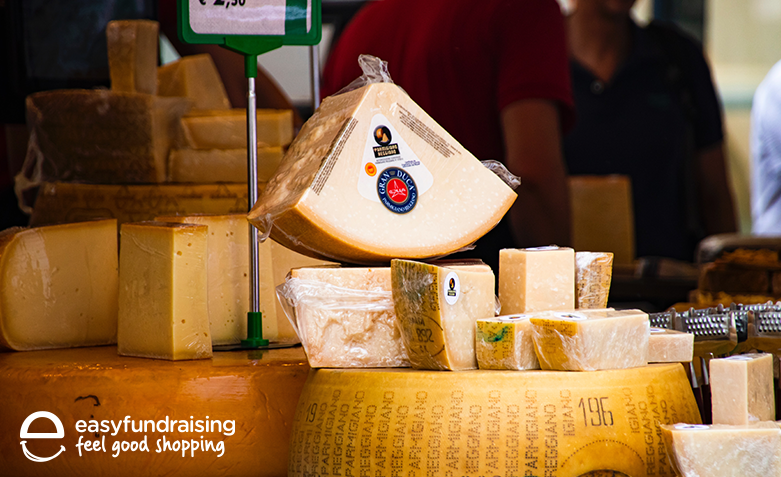 It's one of the most versatile ingredients we have. The star of the show on pizza and pasta dishes, a delicious addition to sauces, and the figurative 'icing on the cake' for jacket potatoes. Of course, we're talking about cheese – but did you know there's a national day to celebrate it?
June 4th is officially National Cheese Day in the US, but there's no reason we can't celebrate it here, too. It's a day dedicated to celebrating all things cheesy, learning more about how it's made, and of course, eating it! And even if it's not strictly a dedicated day in the UK, there are still many things you can do to celebrate national cheese day with friends and family right here. We've got a few great ideas of our own to share, but first, how did National Cheese Day come about?
The history of National Cheese Day
You'd be surprised to learn that National Cheese Day actually dates back over 100 years all the way to 1914. Originating from Monroe in Wisconsin, The Dairy State, this day is celebrated every two years, and plenty of festivities take place to commemorate the day including a parade, fairground rides, cheese-based food stalls and waltzes. Over 100,000 people attend! But, before you get on Skyscanner and book a flight to the Midwest, read on to find a few ideas on how to take part right here at home…
How to celebrate it
We all have those friends or family members that really love cheese. If you know a few 'cheese board for dessert' people, you're off to a great start. Even if you don't, it's the perfect day to gather get your adventurous mates together and give it a try! Here are a few ideas we love:
Host a cheese and wine tasting evening
Everybody knows that a good cheese paired with the perfect wine is a match made in heaven. Malbec and gouda, Cabernet Sauvignon and cheddar, champagne and brie, all of these are known to work a treat together. Why not host your own cheese and wine tasting event amongst your friends?
Ask each person to bring either a bottle of wine or a type of cheese (don't forget, there are loads of fantastic vegan alternatives too), while you get the rest of the cheese board sorted. You'll want grapes, olives, crusty bread (who doesn't love sour dough?), and maybe even some caramelised onion chutney. Make sure you do a bit of prep on the best wine for each cheese, and you've got the makings of a great event!
Throw a party
Throwing a party is always fun whatever the occasion, and National Cheese Day is as good a reason as any! Invite your friends over and cook some of your favourite cheesy dishes for everyone to enjoy – mozzarella sticks, stuffed garlic dough, mac and cheese, lasagnes and quiches are always party favourites. But, if you're looking for some extra culinary inspiration, BBC Good Food have a huge list of ideas and recipes that'll go down a storm at your party. Pick a few that you love the sound of, get creative in the kitchen and all that's left is for your mates to turn up and demolish every dish! Sounds like a brilliant party to us…
Buy a cheese selection and watch a movie
Even if you're more of a quiet movie and chill person than a party animal, you can still get involved and celebrate National Cheese Day in your own way. Pick out a cheesy film (either figuratively or literally – both The Room and Wallace & Gromit in A Grand Day Out would work), and shop for a selection of your favourite cheeses to snack on while you watch. Put together an Instagrammable cheese board and enjoy the movie with your family, friends or housemates. A nice, chilled evening with a cheesy twist!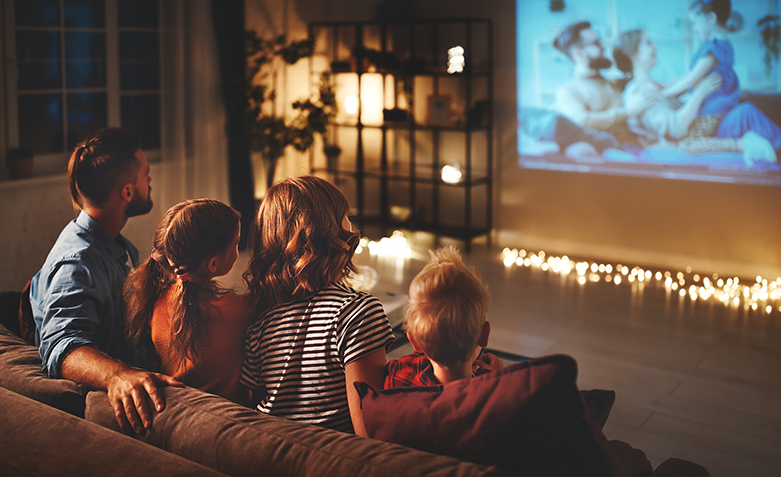 The best places to buy cheese on national cheese day
Whether you're shopping online or in store, there is no shortage of places to buy delicious cheese and perhaps even find a new favourite. You can go with a big-name supermarket like Tesco, Sainsburys or Asda and explore their finest cheeses, or you can go down the more traditional route and go directly to a cheesemonger or dairy.
Pong has an incredible range of different cheeses available, and you'll also find a whole host of tasty accompaniments to match. Or, if you're feeling particularly festive, you can even order a full hamper containing a variety of cheeses and accompaniments to celebrate the day in style.And don't forget, when you shop online via easyfundraising, you can raise money for a cause or charity you care about at the same time. It's easy! Simply register your cause on the easyfundraising website and begin your online cheese shopping journey right here. We're partnered with over 6,000 retailers including a few of the big supermarkets, who will donate a small amount to your cause as a way of saying 'thank you'. Since we started in 2005, we've helped raise millions of pounds for charity, and you can help. Whatever you're planning to buy to take part in National Cheese Day, why not raise money for charity at the same time!