We all know someone who is impossible to buy a gift for. They've either got everything they want already or they're incredible fussy and likely to return whatever you lovingly choose.  Or most annoyingly, when you ask them what they want, they say "Oh I don't mind, get me anything, I'm easy to buy for…"
iwantoneofthose.com has a great range of unusual gifts, from the quirky to the retro and everything in between. Take a look at their round up of  best gifts for Christmas 2010 and get the perfect gift for even the toughest recipient…
My Scratch Map – £14.99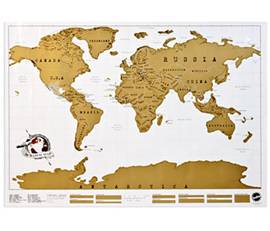 Imagine being able to subtly show off exactly where you've been on your holidays. With the My Scratch Map scratch-off maps, it's easy to make anyone who pops round feel thoroughly jealous of exactly how well-travelled you are.
Chatimals – £19.99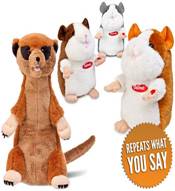 A dinky hamster or meerkat friend that repeats whatever you say to him in a slightly patronising voice. Give their little paws a squeeze and just chatter away – anything they hear will be spoken back to you. This may prove infuriating if you're trying to argue with one of the little fellas, but chances are you'll be unable to resist their charms and chat to them all day.
The MiLi iPhone Projector – £229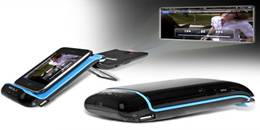 The MiLi iPhone Projector is one of those "At last! Someone thought of it!" ideas that takes you by surprise – not only is it incredibly pretty to look at, it works a treat. Imagine being able to project your videos, photos, podcasts or whatever you've got on your iPhone onto any convenient wall.
The Wand TV Remote – £49.99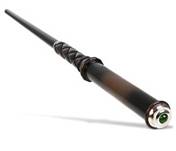 If you or your precious offspring are obsessed with a certain bespectacled boy wizard, you'll no-doubt already have wands lying about the house. This one, however, is totally different to anything you will have waggled before – it can control the telly. In fact, it can control most things that require a remote control, making its wielder appear to be able to perform some pretty incredible leisure-orientated magic tricks, and you won't even need to spout gibberish spells to do it.
Night Vision Binoculars – £69.99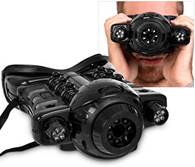 Night Vision Binoculars are possibly the most essential part of any budding spy's arsenal, as well as rather handy when you want to spot the badgers at the bottom of the garden. Either way, these nocturnal bins (licensed by HM Armed Forces!) are the business – they've got a clear LCD display and are effective up to 15 metres.
Nighthawk-gyro-rc-helicopter – £39.99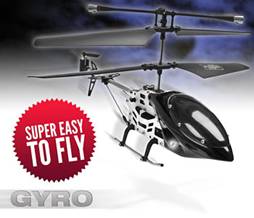 This is the very coolest RC Helicopter. Without a shadow of a doubt, the super-sleek Nighthawk Gyro is the only chopper you'll need for nocturnal action. A close relative of the amazing Gyro Flyer, the Nighthawk is a 3 channel monster decked out in pitch black, with some nifty LED lights so you can see where you're going in the dark. There's also an extremely useful Gyro stability system that makes flying it far easier than many RC choppers – simply put, it's a joy to fly.
Big Trak – £34.99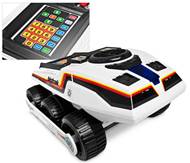 Big Trak, if you don't remember, was an amazingly cool-looking 6-wheeled tank that you could programme yourself to move around and fire its photon beam. Happily, not much has changed with this new version, which means you can not only relive the fun you had as a kid but, if you've got kids of your own, pass it on through the family.
Iphone lens & Tripod £29.99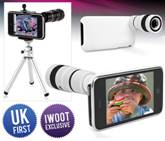 The camera on your iPhone is great, but when it comes to zoom, it could do with a little helping hand. Luckily, the iPhone Lens is here to sort out any zooming inadequacies you might have. It is, as you might well imagine, an attachment for your iPhone that allows you to zoom in with 8 x magnification. Wow!
Vinturi-wine-aerator £59.99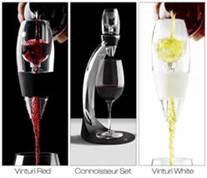 We all enjoy a bottle of wine from time to time, but if you want to enjoy it properly you need to let it breathe. The Vinturi Wine Aerator makes your wine taste fantastic from the first sip. It's remarkable how easy this gadget is to use – you simply hold it over your glass and pour wine into the top. The wine gets filtered through the gizmo and pours into your glass.
Until 15th October iwantoneofthose.com are offering £10 off when you spend £40. And don't forget when you buy through easyfundraising you'll raise a lovely 6.5% donation for your cause – so now you've got no excuse not to get that tricky present all wrapped up.
Who do you find hard to buy for?