New Animal Charity Awards launched by easyfundraising retailer, Petplan.
Show support for your favourite animal charity by nominating them in the Petplan & ADCH Animal Charity Awards 2013.  Petplan has worked with the Association of Dogs and Cats Homes for many years and wanted to do something special to recognise the incredible commitment of animal charities, their staff and supporters to improving the welfare of the nation's animals.
What are the categories?
There are 3 categories and nominations are open to members of the public, charity staff and volunteers:
Animal Charity Volunteer of the Year
Animal Charity Employee of the Year
Animal Charity Team of the Year
How do I nominate?
If you think a particular charity should be recognised for their outstanding dedication to animal welfare and deserves to win an award, nominate them today on the Petplan website here: http://www.petplan.co.uk/aboutpetplan/charity-awards.asp
But do hurry, nominations will close at Midnight on 15th March!
The new awards are just one of the many ways that Petplan works with charities throughout the UK.  To find out more, visit the Petplan charity section of their website www.petplan.co.uk/aboutpetplan/ourcharities.asp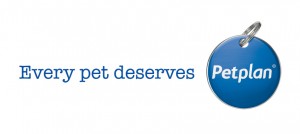 And remember, you can raise money for your favourite cause with Petplan via easyfundraising