Each week we recognise "Fundraising Heroes" giving them the spotlight to highlight the incredible difference causes and charities across the UK make every day. 
Dog lover and dedicated animal rights advocate Robert Donkers established Walking to Save Dogs to raise funds to combat the dog meat trade in the Far East. His vision is simple. He is fighting for a world where no dogs are a source of food for humans, a world where no dogs suffer at the hands of humans, and a future where their needs are actively and passionately defended. 
Driven by his commitment to save as many dogs as humanly possible, Robert raises vital funds through his participation in long distance sponsored walks and treks. 
He distributes the money that he raises, to a number organisations providing critical services in the area – including Bali Animal Welfare, Vietnam Animal Aid and Rescue, and Dogs Mountain, helping to fund shelters for rescued dogs, setting up education initiatives and working on legislative changes. 
As Robert said;
These compassionate people, who are often poor and who plough all the money they earn into rescuing dogs, need to know that there are people out there in the rest of the world who care and support them."  
Fundraising highlights to date have included taking part in the Three Peaks Challenge (climbing the three highest peaks in England, Scotland and Wales in just 24 hours) and setting up a 'Walking to Save Dogs Walking Club'. Based in Hertfordshire, this friendly group organises monthly walks where like-minded people can meet and chat while they walk – all whilst raising essential funds. 
Currently, Rob is preparing for his biggest challenge yet. Next year he plans to walk the entire Pacific Crest Trail. Starting in Southern California and finishing on the Canadian border, the challenge will see Rob cover an eye-watering 2650 miles over a period of several months.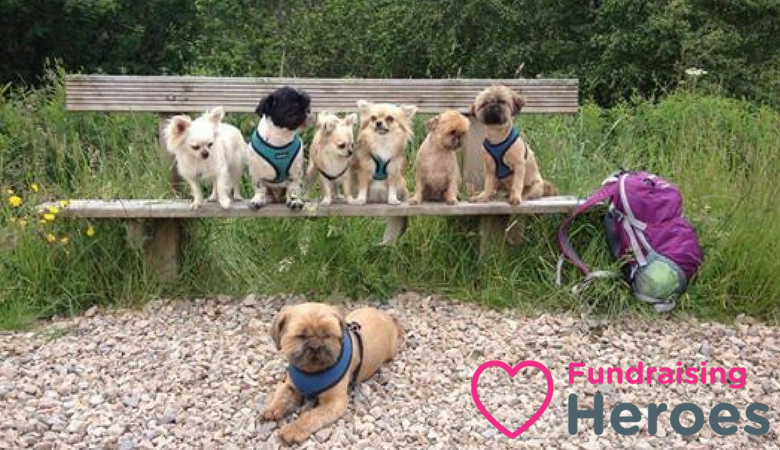 easyfundraising provides Robert and his supporters with a free and simple way to boost the money raised for this important cause, simply by shopping online. Robert's supporters that use easyfundraising have reported they can't believe how easy it is, and collaboratively they have raised an impressive £2,800 to date.  Join easyfundraising to support Walking to Save Dogs every time you shop online.  
Has your cause been using easyfundraising to make a difference? Become a Fundraising Hero and tell us your story here and we will feature you to help you grow your supporter network.