Together our fundraisers have raised almost £5million! And it's time to celebrate, and reflect on just what a wonderful achievement this really is!
As well as all the wonderful supporters (over 500,000 of them) raising money for good causes, staff here at easyfundraising.org.uk are fundraisers too, and over the next few weeks we'll be sharing our fundraiser stories with you, to give you a flavour of what reaching this huge landmark means to us!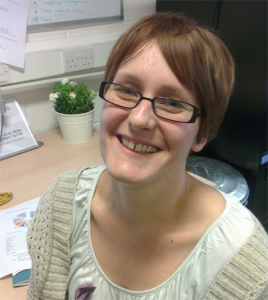 First up is our famed Social Media and Retailer partner specialist, and self-proclaimed shopaholic, Becky!
Read on, and feel free to share your stories with us!
Laundry basket. Super Mario figures.  Britain's Got Talent buzzer (x2).  Flying Saucers, Blackjacks and Cola Bottles.  Sherlock Holmes fancy dress outfit.  Suncream. Plastic ball & chain. Cod Liver Oil.
What do all of these items have in common? World's strangest Christmas list?  Nope, they're all things I've bought over the years via easyfundraising while supporting my childrens' schools – Maney Hill Primary School and Sutton Coldfield Grammar School for Girls.
There's much more of course – I've booked holidays, bought my car, home, travel and pet insurance, organised train tickets and hotel stays, subscribed to magazines, as well doing my grocery shopping, buying my kindle ebooks, plus doing lots and lots of clothes shopping (the credit card went into overdrive when ASOS joined).
It works for me because like so many of you out there, I'm pretty busy – three children, full time job, three cats, plus a house, garden and husband to maintain.  So while I try to volunteer at the disco, run a stall at the school summer fayre or sell raffle tickets, it's not always possible to fit it all in.  But by doing my shopping online, I'm still able to help.
It starts to get into your blood after a while; I must admit to being very slightly obsessed about raising money this way. My husband will not forget again after the telling off he got when he bought his dad's birthday present from Play.com without using easyfundraising. I've now installed the Find & Remind toolbar on his laptop so even if he forgets (and knowing him, he will), Find & Remind will remember for him and the schools won't miss out on that all important donation.  And even if the donation might only raise a few pence sometimes, as one of our retailers says: 'Every Little Helps'.
So far, between us, my family has raised almost £450 for the two schools and that money has gone towards a wide variety of projects including new playground equipment, end of term parties, football kit, school trips and much more. And that makes me really proud.
Share your story with us!