This competition is now closed. It was won by Diane Bennett who supports Send a Child to Hucklow.
———————————————————————————–

To celebrate the launch of White Stuff's first ever charity calendar, we're offering you the chance to win £100!
A little bit about the calendar
Earlier this year, White Stuff began a search to find the best looking blokes in Britain. The winners would model in our first ever charity calendar.
Hundreds of votes were cast online and entries were whittled down to just 12; a gorgeous man for every month of the year.
The final 12 came to London for an exclusive photo shoot and the UHT (Udderly Hot Totty) charity calendar was born. All this fun had one important reason behind it; all proceeds from sales will be donated to the White Stuff Foundation that supports over 80 local charities.
The spiral-bound calendar measures 25cm x 25cm and features a different hunk for every month. It a mid-term calendar that begins in June 2012 (because June is the new January, don't you know!).
You can find out more information about the calendar (and buy one!) here
Win!
You could win £50 worth of White Stuff vouchers and a £50 donation for your chosen cause – all you have to do is click here to find the answer to this question: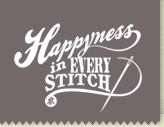 [SURVEYS 25]
You've got until Sunday 27th May to enter – good luck!
25% off White Stuff
Until 18th May you can get 25% off at White Stuff by using the voucher Code: SUNNY25