Ma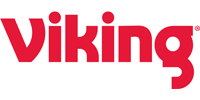 This month's #easyfundraisingvikingchallenge gives you the chance to win £200 for your chosen cause. All you need to do is click here to visit Viking and find the answer to this question:
[SURVEYS 51]
Earn an Extra Chance to Win on Twitter!
Once you've entered, you'll get ONE extra chance to win when you tweet the following message:
"@easyuk @viking_chat I've taken the #easyfundraisingvikingchallenge to win £200 for PUT YOUR CAUSE NAME HERE! http://goo.gl/2ahPM"
Competition ends 31/3/13 – good luck!