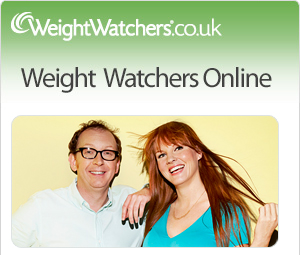 This competition is now closed. It was won by Emma Steigmann who supports Great Ormond Street Hospital. Well done Emma, you've won a £50 donation for GOSH and a 6 months subscription.
—————————-
There's never been a better time to get in shape – Weight Watchers have increased donations to £12.50, plus we've got a 6 month subscription to Weight Watchers Online to give away AND a £50 donation for your cause!
About Weight Watchers
Recognised as one of the world's leading authorities on weight loss, Weight Watchers International has helped millions of people achieve their weight-loss goals for over 40 years. And now with a host of online interactive weight-loss resources such as over 1,000 recipes your whole family can enjoy, a free online community to share your success, plus charts to track your progress, now has never been a better time to join Weight Watchers.
Use code '4-16-1337-18560' to sign up for FREE when you buy the 3 month plan and save £33.90! Click here to take advantage of this offer.
Win £50 Donation & Free Subscription!
Click here to visit Weight Watchers and find the answer to this question:
[SURVEYS 47]