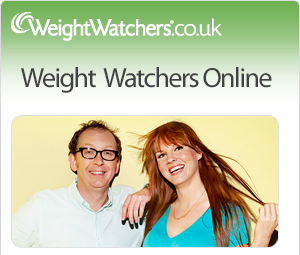 Despite the wash out at the Jubilee and the wet weather recently, it's good to be prepared for the sunshine!
We all like to get out and about during the summer but garden parties and BBQs can be a minefield when you're trying to keep an eye on your weight.
Weight Watchers has created a range of great healthy outdoor recipes perfect for BBQs to help you host a tasty meal without losing sight of your good intentions. They're equally as easy to prepare indoors if needs be, so there's nothing stopping you tucking.
Win 6 months subscription and a £50 donation
For your chance to win a 6 month subscription to Weight Watchers Online, and access to over 1,000 more recipes online, plus a healthy £50 donation for your cause, just click here to fine the answer to this question:
[SURVEYS 30]
Raise £7.50
If you are not lucky enough to win you can still raise £7.50 for your cause when you sign up to Weight Watchers via easyfundraising. And when you use voucher code '4-16-902-17365′ you can sign up for FREE when you buy the 3 month plan, saving £30.95.
About Weight Watchers
Recognised as one of the world's leading authorities on weight loss, Weight Watchers has helped millions of people achieve their weight-loss goals for over 40 years. And now with a host of online interactive weight-loss resources such as over 1,000 recipes your whole family can enjoy, a free online community to share your success, plus charts to track your progress, now has never been a better time to join Weight Watchers.