As a little thank you for all their hard work raising money, we recently gave World Challenge supporters the chance to win a £200 voucher to spend at John Lewis. All they had to do was raise a free donation by shopping via easyfundraising!
The winner is…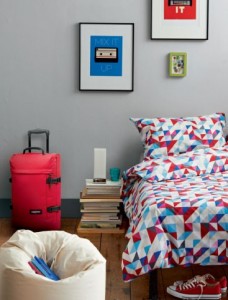 Congratulations to our lucky winner, Chris Macey! Chris has been raising funds via easyfundraising to support his Word Challenge expedition to India since March. Along with the help of 10 supporters, Chris has already raised almost £100 towards his trip!
Chris said: "easyfundraising is a great and easy way to raise funds towards my World Challenge expedition next year.
By registering with the website, many of my friends and family have purchased things that they would have bought from the same online retailers anyway – most of the big names are part of the scheme – and it all chips away at the total cost of the trip without them having to put their hands in their pockets. (Which means I can still ask them to support me in various other activities that we're doing to raise the funds).
It took a little time to explain to them about the trip and how easyfundraising works, but the response was really positive. By doing this early on, it has meant that the contributions keep coming – even out family holiday this year qualified for a contribution.
The vouchers are a real bonus, and because John Lewis sell such a wide variety of goods, I can use them to purchase some of the kit that I'll need before we set off for India next summer."
Well done Chris from everyone at easyfundraising, and all the best for your trip next year!
Start raising free funds!
You can support Chris's challenge too or register your own challenge and start raising free funds now, simply by shopping online via easyfundraising!