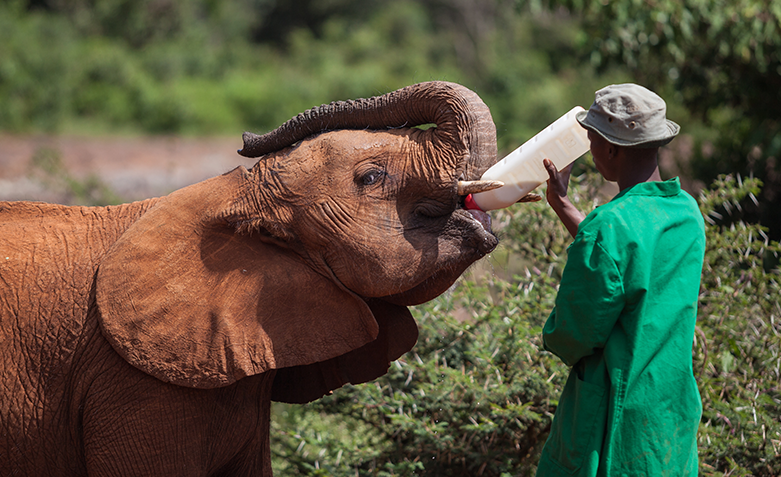 The Vital Role of Wildlife and Wildlife Conservation
The natural world is of unparalleled importance. Wildlife is an essential component of the ecosystems that ultimately provide us all with food, water and other resources. Wildlife also holds immense potential for scientific and medical discoveries, including new drugs and treatments. And wildlife is a source of beauty and inspiration, our world wouldn't be the same without it.
But wildlife is under threat more today than it's ever been. The loss of habitats, pollution and climate change are pushing populations of animals to the edge around the world and accelerating rates of extinction. Wildlife conservation has never been more important. It's vital that we protect the world's biodiversity to maintain ecosystems, to protect endangered species, and to preserve the heritage of our planet.
Here we give you an overview of wildlife conservation, with clear and actionable advice on how to organise and conduct it. We'll also explain how easyfundraising can help.
Understanding Wildlife Conservation Funding Needs
Charitable donations are essential for funding the diverse activities involved in wildlife conservation.
Where the Money Goes: Wildlife Conservation Costs
Wildlife conservation involves many elements, some of which will be common across conservation organisations. Others will depend on the nature of the organisation's work and the type of conservation it engages in. Typical costs of wildlife conservation that need to be funded include:
Conservation research
Habitat protection and management
Wildlife surveying and monitoring
Species reintroduction programs
Community education and outreach
Conservation policy and advocacy
Staff wages and benefits
Marketing and promotion for fundraising
Other operating costs of running the organisation
The Impact of Donations on Conservation Efforts
Fundraising is crucial for wildlife conservation.
Conservation organisations can receive funding from government grants, private endowments and foundations, and corporate sponsorship. But charitable donations are absolutely essential and typically make up a substantial proportion of conservation funding.
Without consistent donations, many conservation projects would be hindered or would even be impossible to run.
Strategies for Successful Wildlife Conservation Fundraising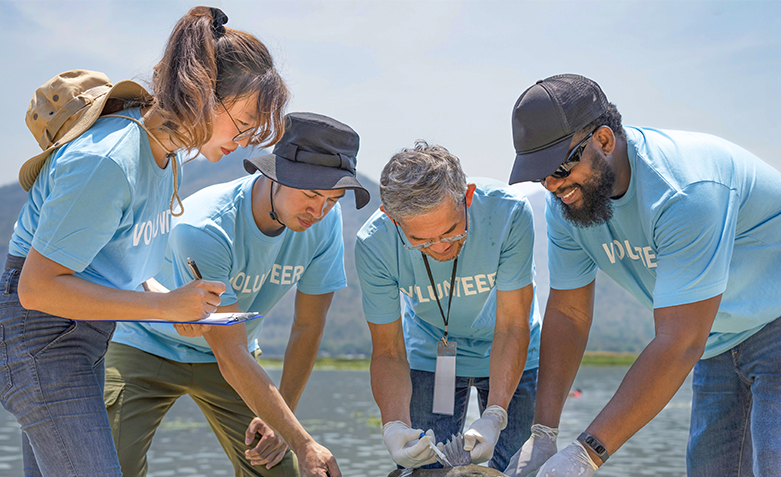 Fundraising is vital, but not necessarily easy. Your fundraising efforts are competing for eye-space with thousands of other demands on people's attention, whilst potential supporters will have limited spare cash they're willing to donate. Your fundraising activities need to cut through the competing noise, hold people's attention, and convince them to support you.
Crafting a Compelling Story
Good stories are always at the heart of engaging and persuading fundraising campaigns. We're a storytelling species. Stories are at the core of our culture, and they're the most effective way to convey information and to captivate and motivate an audience.
Wildlife conservation stories should express the importance of conservation, convey urgency, and explain how donations will contribute to your organisation's work. But they also need to evoke an emotional response to truly resonate with potential supporters.
As you plan a fundraising campaign, try to:
Identify one or more target audiences and understand their motivations for donating and what kind of messages will resonate the best with them, based on their values and interests.
Come up with a set of stories you could tell about your conservation work, focussing on specific projects, beautiful and fascinating habitats, or charismatic species.
Pinpoint opportunities for emotional engagement in those stories, including ways to appeal to awe, empathy, and curiosity. Try to include relatable experiences, personal anecdotes, and vivid descriptions. And most impactfully of all, detail how conservation can affect the lives of the donors.
Using Diverse Fundraising Channels
Using multiple channels for fundraising offers your supporters a range of different ways to donate to your organisation. They can pick the ones that suit them best, helping you secure more funds. Different fundraising channels can also open up new sources of fundraising too, like corporate sponsorships.
Fundraising channels to consider using include:
Online fundraising platforms, like crowdfunding sites, and easyfundraising
Email campaigns
Social media challenges
Fundraising events, including fundraising drives, festivals, galas, and auctions
Adoption programs
Corporate sponsorships and partnerships
Grants and endowments
Major gift donations
Legacy donations
Building Strong Relationships with your Donors
Rather than seeking one-off contributions, try to build on-going relationships with your supporters. This should help you secure continuous donations that can help protect your organisation from fluctuations in income.
You can keep donors involved in your work, ensuring they are engaged and continually contributing by:
Expressing gratitude for donors' contributions
Contacting supporters through timely and engaging messaging
Keeping supporters updated on the progress of the work they've contributed to
Demonstrating the impact of their donations
Providing other ways for donors to engage with you, like participating in advocacy campaigns, or serving as ambassadors for your organisation
Creating community spaces for supporters to meet each other, both online and off
Hosting Successful Fundraising Events for Wildlife Conservation
Whilst online fundraising is more important than ever, offline fundraising events can still be impactful and raise significant donations for your organisation.
Fundraising Event Inspiration
The types of fundraising events that work best for you will depend on the unique circumstance of your organisation and your capabilities and resources. Types of event to consider include:
Wildlife talks and workshops
Wildlife hikes and excursions
Nature photography workshops
Art exhibitions
Wildlife film screenings
Dinners and galas
Auction events
Wildlife-themed fun runs and other sporting activities
Outdoor fairs and festivals
School fundraising events
Promoting your Wildlife Fundraising Event
Effective promotion can help make your fundraising event impactful and successful. To maximise attendance and donations, try to:
Create engaging content around the event, including blog posts, videos, and social media campaigns that generate excitement for the event and that build anticipation.
Create visuals and videos that can be shared easily online.
Link online promotions and messages back to a webpage that gives more detail on what the event involves and the importance of your cause.
Use multiple promotion channels, like social media, email marketing and your organisation's website. You should also contact local media outlets, if possible, like newspapers, websites and radio.
Try to involve local media by writing press releases and contacting journalists.
Collaborate with partners who can help with promotion, like local businesses, schools, organisations, clubs, and other community groups.
Engaging the Broader Community in your Wildlife Conservation Fundraising
As well as raising more funds, involving the wider community in your fundraising efforts can:
Increase awareness of your organisation and your conservation work.
Broaden your supporter base and help you reach new audiences.
Create a sense of ownership and stewardship to local wildlife and natural habitats in your community.
Inspire your supporters to spread the word of your cause and engage in grassroots action.
Open up the potential for collaborative partnerships with local businesses and other organisations.
Give you access to local resources and expertise to help you make your fundraising even more impactful.
Creating Community Conservation Education Programs
Community engagement offers excellent opportunities for wildlife and conservation education. The natural world is a source of great interest for many people, and outreach programs that offer chances to learn about wildlife and sustainability can be attractive and particularly engaging.
You can use education outreach opportunities to talk about the benefits of wildlife, the importance of biodiversity, sustainable living, and/or how people can contribute to wildlife conservation.
Examples of wildlife education programs you can consider include:
School outreach visits
Talks at adult education institutions, like u3a
Talks at fairs, festivals, and other events
Online talks and courses on sites like YouTube and Udemy
Nature camps and guided excursions
Establishing Corporate Partnerships for Conservation Fundraising
Corporate partnerships allow your organisation to leverage the strengths and capabilities of businesses. They can help with finance and other resources that can increase visibility. Partnering with businesses also opens up new pools of expertise.
The most effective partnerships are those where the needs of businesses are clearly understood and met by your organisation through your fundraising efforts. Examples of this include raising awareness for the business amongst your donors, opening up new revenue streams, and providing positive PR opportunities.
Opportunities for corporate partnerships include:
Corporate sponsorship of your organisation or specific events.
New sustainable product lines inspired by conservation, with joint revenue sharing.
Cause-related campaigns where businesses can align their products or services with wildlife conservation initiatives.
Employee engagement programs where employees can become involved in fundraising via volunteering opportunities and corporate volunteer days.
Workplace giving programs.
Corporate gifts and corporate matching initiatives.
Using easyfundraising to Generate Consistent Fundraising Support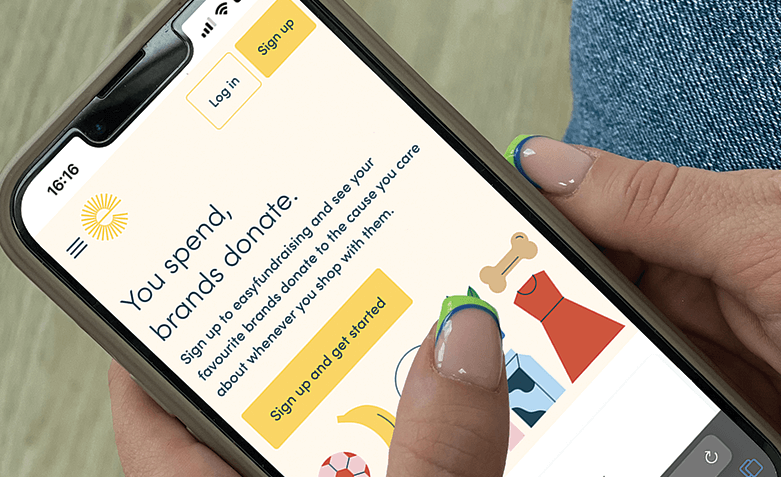 With easyfundraising, your supporters can donate to you in a unique, hassle-free, and cost-effective way.
How can your Supporters Donate to You with easyfundraising?
We're an online platform that allows shoppers to raise money for charitable causes with their usual online shopping.
Your supporters can shop online via easyfundraising at over 7,500 retailers, including Amazon, Tesco, Asda, eBay and Apple. Our retailers will then donate some of what your supporters spend to your conservation organisation.
easyfundraising is easy to use, won't add any complexity to online shopping, and crucially, your supporters can donate to your organisation without it costing them anything extra. The donations will be paid for by our partner retailers, not your supporters.
How to use easyfundraising for Wildlife Conservation
We offer you a powerful way to receive continuous donations from your supporters. To begin using easyfundraising to raise money for your wildlife conservation initiatives, first you'll need to register to become one of our charitable causes.
Once you're registered with us, your supporters can join easyfundraising and begin donating to you with their online shopping. You can encourage them to do so in your promotional materials and messaging, and you can share links online that explain how easyfundraising works.
We'll also provide you with a suite of tools to help you promote us with your supporters as a way for them to donate to you, including templates for social media posts, email campaigns, and WhatsApp messages.
Unlock the Fundraising Potential of your Wildlife Conservation Organisation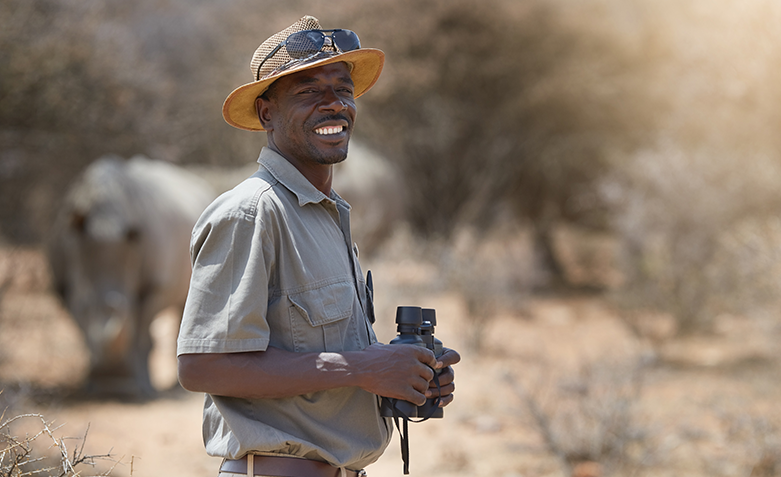 With a looming global biodiversity crisis so serious it's touted as the Sixth Mass Extinction, wildlife conservation has never been more vital. But wildlife conservation organisations face challenges when it comes to successfully raising consistent funds. Your fundraising efforts will need to cut through other demands on your supporters' attention, especially online, and be sufficiently engaging and persuasive to encourage supporters to donate.
You'll need to create engaging and compelling offline events and use corporate sponsorship to your advantage.
Wildlife Conservation Fundraising with easyfundraising
As well as opening up new ways to reach your audiences, the digital world offers your conservation organisation new ways to receive donations from your supporters, including through easyfundraising.
Find out more about how earning donations with easyfundraising works and why we offer an alternative, unique, low-cost way for your supporters to donate to your organisation.